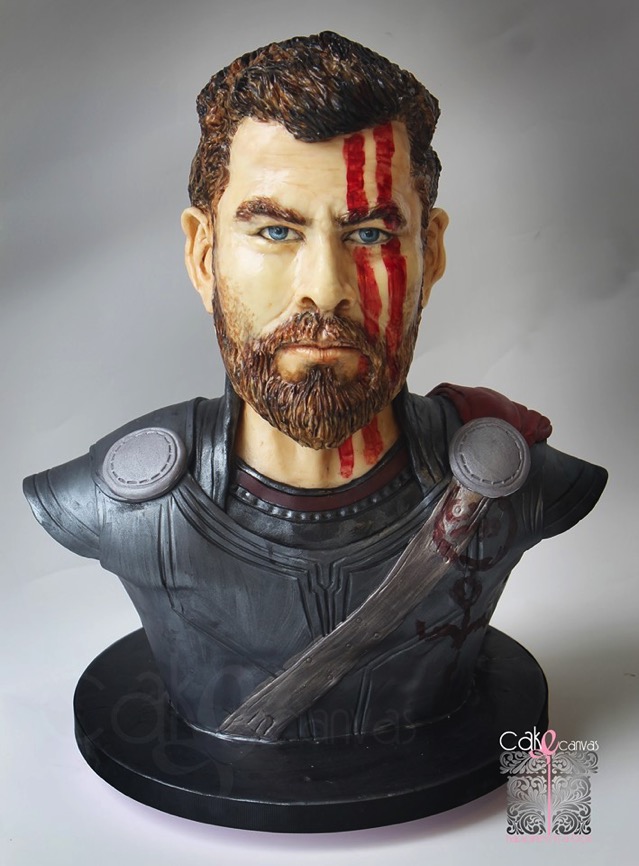 This Marvelous Thor sculpted cake was based on Thor from the movie Thor: Ragnarok.
This wonderful cake was made by Cake Canvas- Happiness in a Box.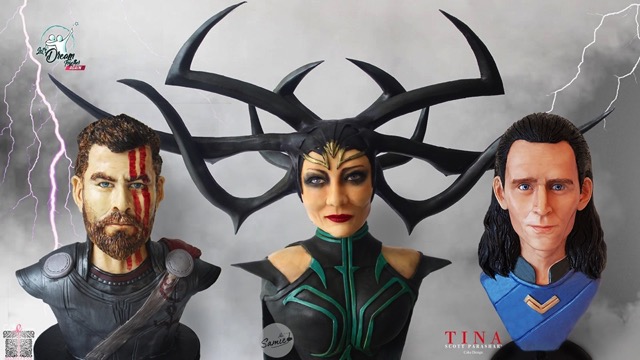 This cake is part of a set of three cakes entitled Asgard Sibling Triumvirate. It features 3 cakes: Thor, Hela, and Loki.
I'll be featuring another one of these cakes in the next two posts.
These cakes was made for the Let's Dream Together Again Cake collaboration. Every entry must have at least 2 cake artists and 2 pieces.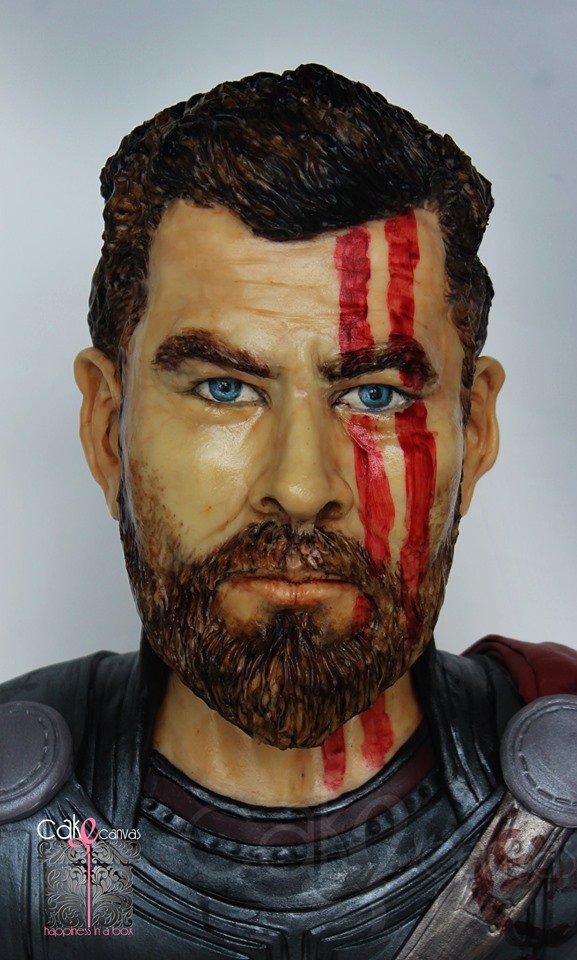 This bust of Thor does a great job portraying Chris Hemsworth's Thor from the movie.
Take a look at these marvelous Thor Cakes & Cookies