This Terrific Disney cake features Mickey Mouse, Minnie Mouse, Donald Duck, Daisy Duck, Goofy, and Pluto.
Each figure is handcrafted from edible materials and includes 3-D fondant figures of these Disney characters. The detail on these figures is amazing.
This wonderful cake was made by Carmen Iordache.
This birthday cake is three tiers.
The bottom tier of the cake is aqua blue. The birthday name and age are on the side of this tier. Mickey and Minnie silhouettes are on either side on the name. Daisy, Goofy, and Donald are standing on this tier.
The middle tier is yellow and green leaves around the bottom and yellow orange, and green stars coming out of the top. Mickey and Minnie are standing on top of this tier.
The top tier of the cake is purple with green grass covering the top.
Pluto is on the top of the cake. A tree is behind him. Yellow and orange stars are beside the tree.
Mickey and Minnie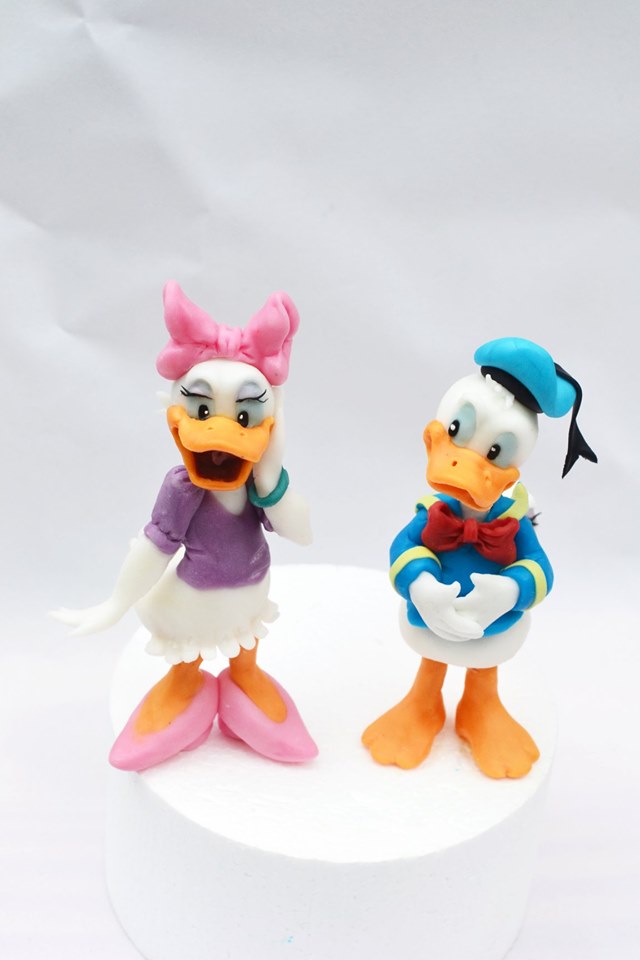 Donald and Daisy
Goofy and Pluto
Also check out these marvelousMickey Mouse and Friends cakes and cookies.