I made this Paw Patrol cake for my nephew's son. He is a huge fan of Paw Patrol. He carries a Chase stuffed animal wherever he goes.
He family recently moved near us and I wanted to make a cake for him featuring his favorite character.
Chase was made using sugar paste. Chase's Paw Patrol shield and the bone with Joseph's name were also made with sugar paste.
Here's a close-up of Chase.
Chase's backpack has his shield and pouches.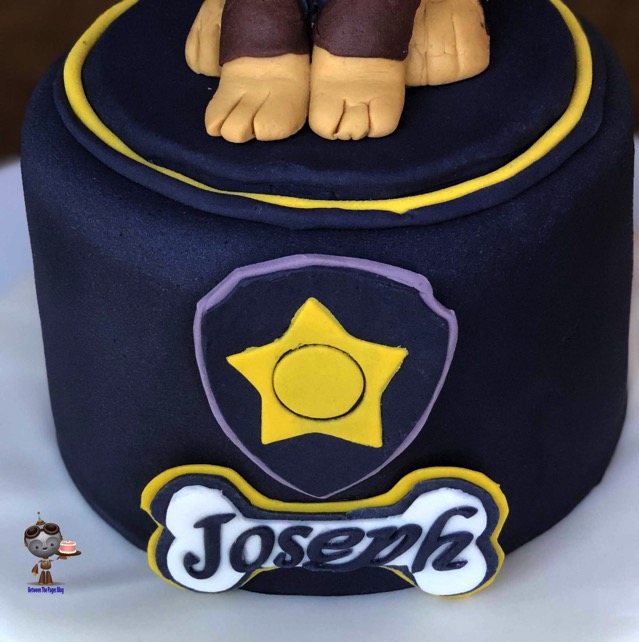 Dog bone with child's name and Chase's shield.