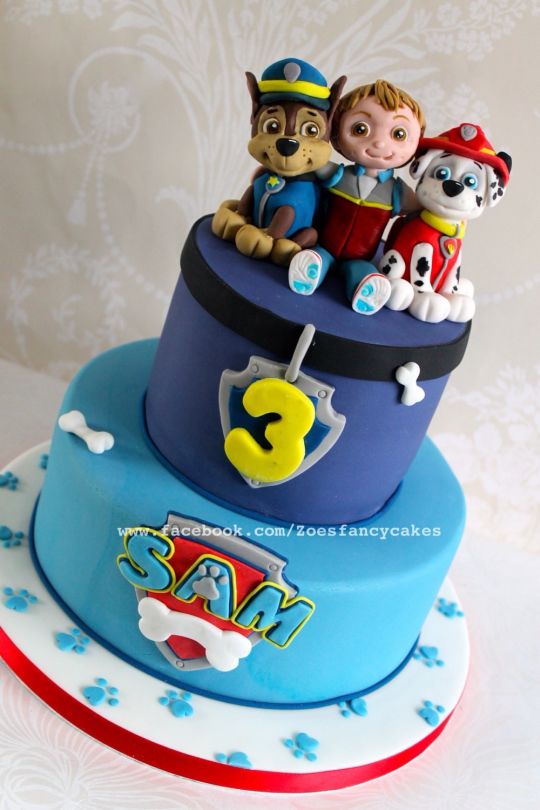 This superb PAW Patrol cake was made by Zoe's Fancy Cakes. I like the way the birthday name is part of the PAW Patrol logo.
The cake board has pup paw prints the same color as the bottom layer of the cake and the red ribbon around the edge of the cake board matches the red in the PAW Patrol logo and Marshall's shirt.
The top layer of this 2 tier cake has the colors of Chase's police uniform. It is a darker blue with black trim on the top.
The top of the cake has 3-D handcrafted figures of Chase, Marshall, and Ryder.
Here's a nice close-up of Marshall in his firefighter uniform.
Here's a close-up of Chase in his police officer uniform.