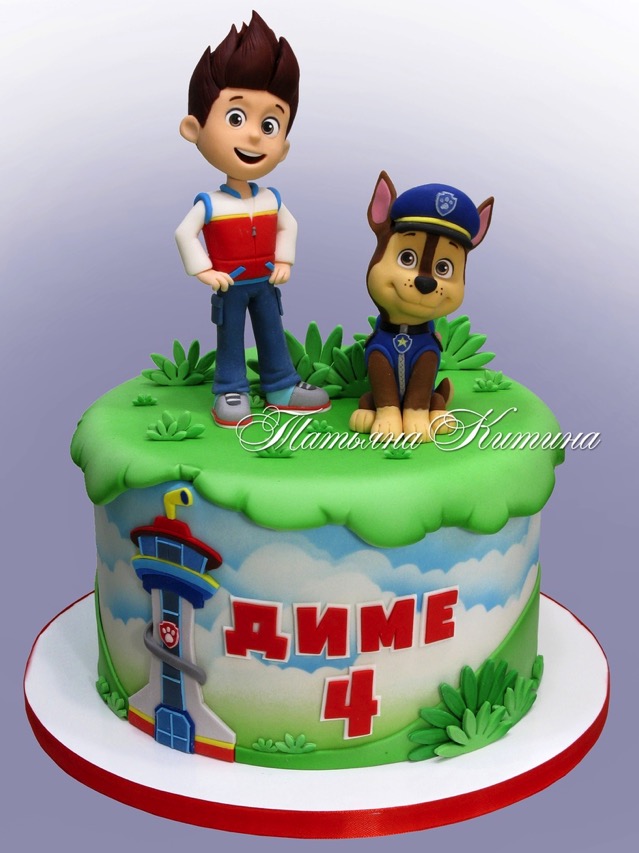 This amazing Chase and Ryder PAW Patrol Cake was made by Talyana Kitina.
The cake has hand-painted clouds on the side of the cake. The grass on the top of the cake is shaded to add depth and to give it a cartoon-like feel. It's a nice touch to have the green plants beside the characters and matching green plants on the side of the cake.
A 2-D PAW Patrol Lookout Tower is on the side of the cake. It looks like it was made using modeling paste.
The detail of the cake is amazing!
Ryder is wearing blue jeans and a red and white jacket with blue trim. You can see the different sections of his hair and even some individual strands.
Chase is wearing his police officer shirt and hat.