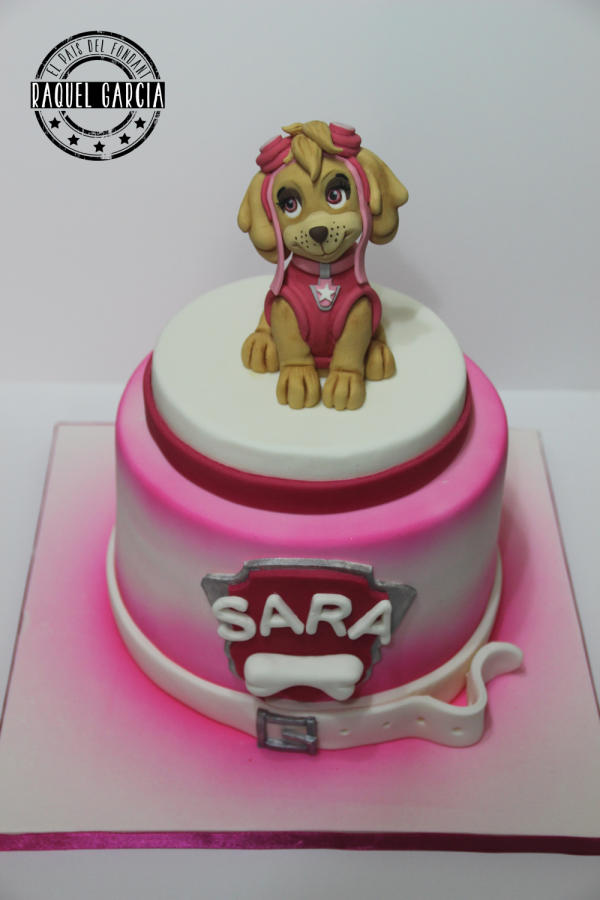 This Superb PAW Patrol cake was made by Raquel Garcia Cake Art.
This cake is airbrushed pink and has a white dog collar around the base of the cake. A 3-d hand crafted edible figure of Skye is on top of the cake.
The birthday name is in the Skye's symbol on the side of the cake.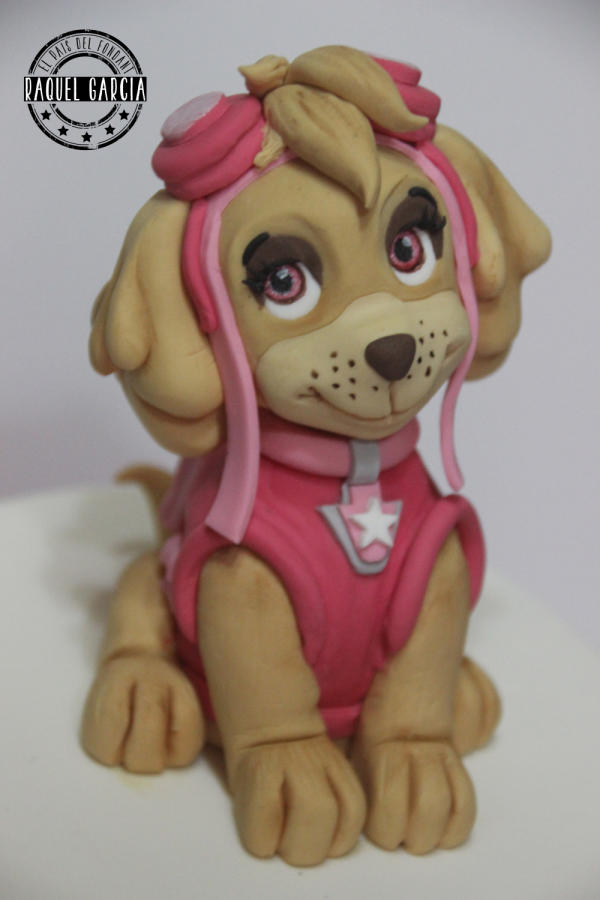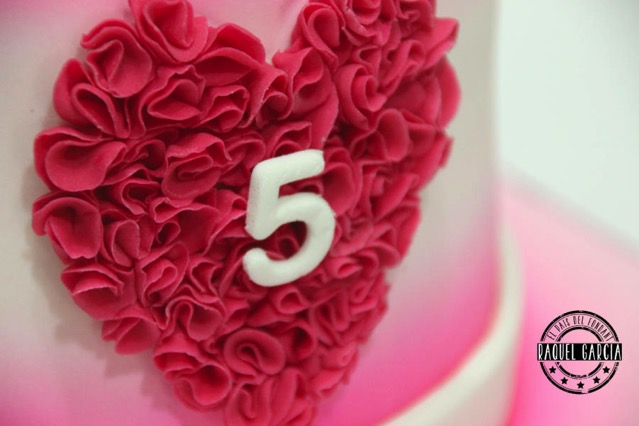 This 5th birthday cake has on its side a heart made from edible sweet pea blossoms. There is a white 5 in the middle.