This marvelous Mickey Mouse Cake was made by Pucky Cakes. The figures and apple tree are amazing.
Unlike the rest of the figures, Mickey Mouse isn't edible. Georgia hand crafted Mickey from cold porcelain. That way Mickey can be kept as a keepsake.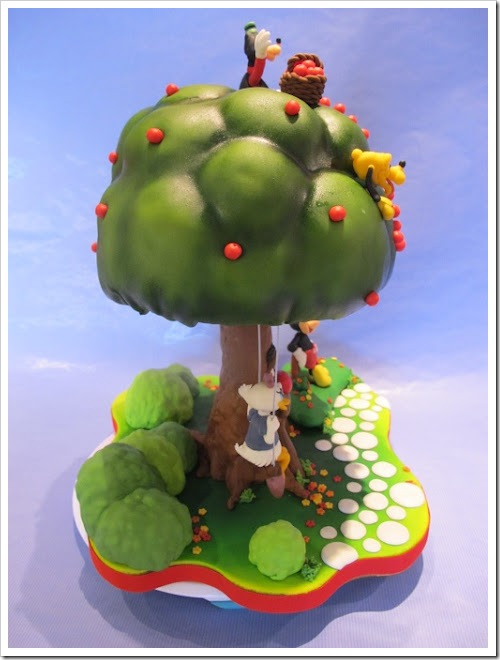 The tree's canopy is a rich cake soaked in strawberry syrup and filled with chocolate ganache.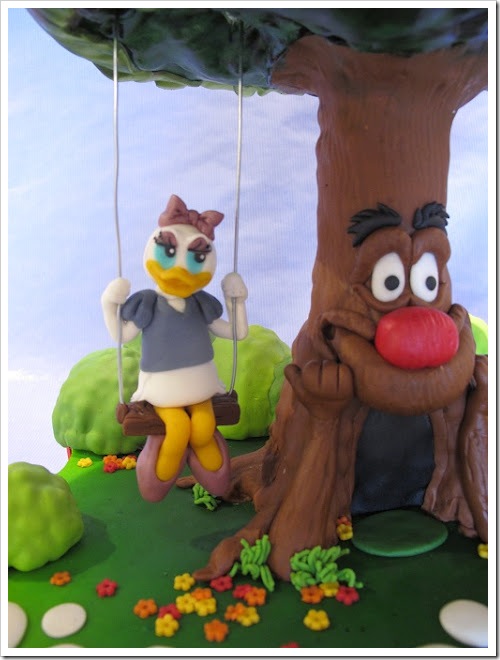 The Daisy Duck figure is wonderful and I love how she is balancing on the swing. With a delicate push, Daisy will actually swing back and forth.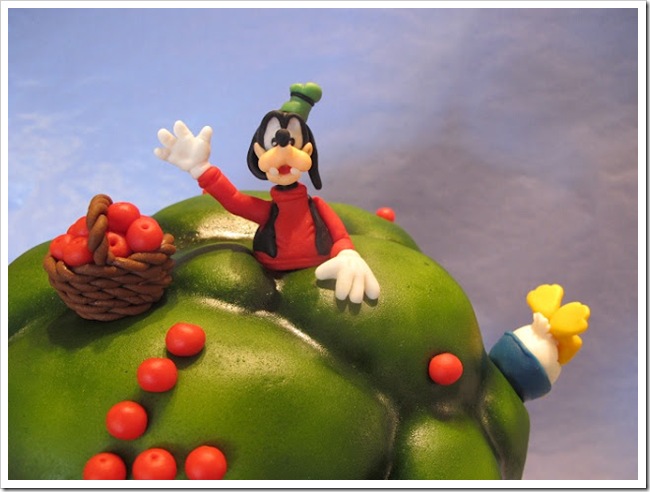 Goofy and Donald