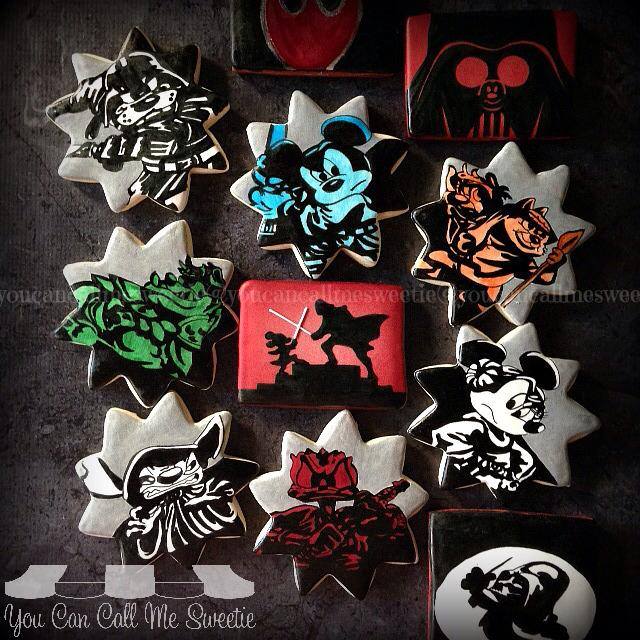 These Wonderful Mickey Meets Star Wars Cookies were made by You Can Call Me Sweetie.
What would happen if Mickey and his friends dressed as the main characters of a Star Wars movie?
These superb cookies display the answer.
The cookie in the middle show a silhouette of Mickey Mouse in a lightsaber duel with Darth Vader.
Donald Duck is dressed as Darth Maul on a white background cookie.
Stitch makes a great Emperor cookie.
Minnie Mouse poses as Leia on a cookie.
Pete is a green Gamorrean guard just like the ones in Jabba's palace.
Goofy is dressed as Darth Vader.
Mickey Mouse is dressed as a Jedi knight.
Also check out these marvelousMickey Mouse and Friends cakes and cookies.