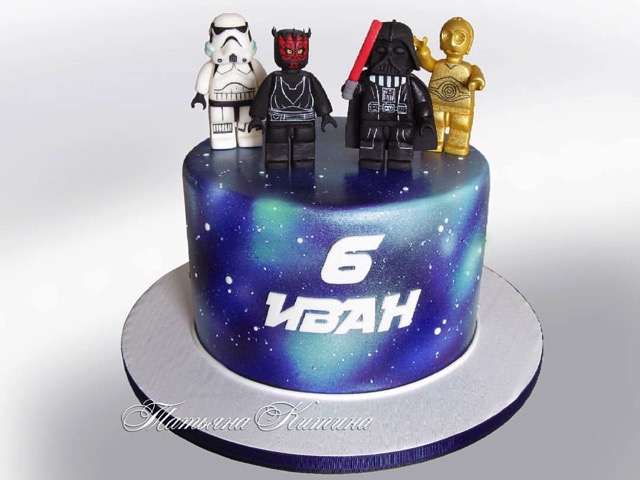 This Splendid LEGO Star Wars cake was made by Talyana Kitina.
This wonderful cake is made to look like outer space. The age and name are written in white letters on the size of the cake.
There are cute edible LEGO figures of a Stormtrooper, Darth Maul, Darth Vader, and C-3PO.