This Marvelous Chibi Death Star and Luke Skywalker Bento Box was made by OMGiri.
Luke's face is beige colored rice. His helmet is white rice. His hair looks like it was made from yellow cheese.
Broccoli surrounds them on the bottom and sugar peas are above them. Asparagus spears are on each side.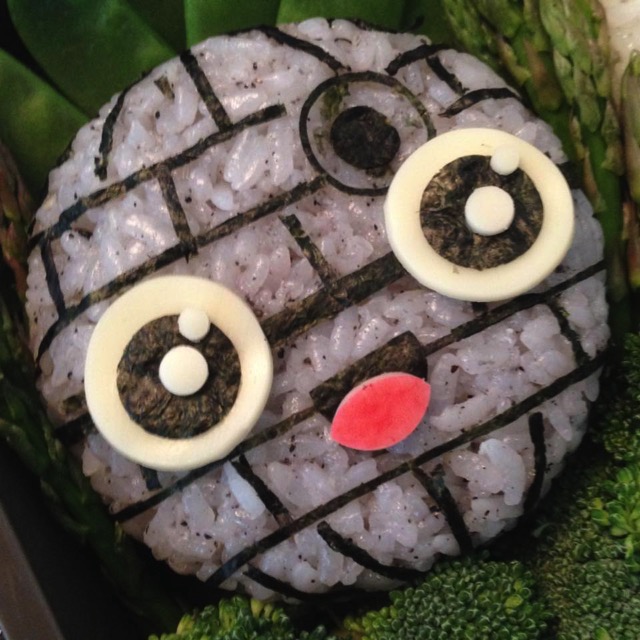 The Death Star is made from gray colored rice. The eyes look like they were cut from a hard boiled egg white with Nori seaweed centers.
The lines of the Death Star are made from Nori seaweed.
The mouth looks like colored egg white.
This would make a great meal for any Star Wars fan.