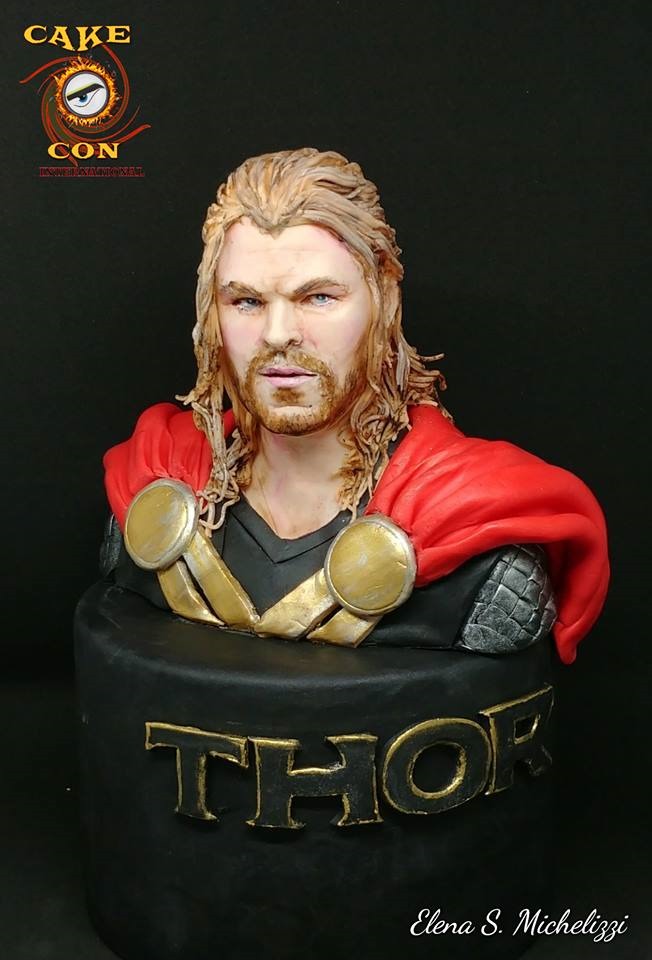 This marvelous Thor Cake was made by Elena Serena Michelizzi for Cake Con International. Cake Con international is a collaboration featuring amazing worldwide artists who have created cakes and sugar art inspired by TV series, comics & video game characters.
Here is Elena's description of her awesome cake:
Since I was a child I loved comics, and in particular the superheroes of Marvel made me dream! The opportunity to be able to achieve one thanks to this collaboration was exciting for me! I chose Thor because in the latest adaptations for the cinema he is played by a beautiful actor with a magnetic look! I tested myself trying to grasp the expressive charge … I hope you like my THOR the God of Thunder! Products used Polifantasy di JF – Sugarfantasy modeling & perfetta paste.
Take a look at these marvelous Thor Cakes & Cookies