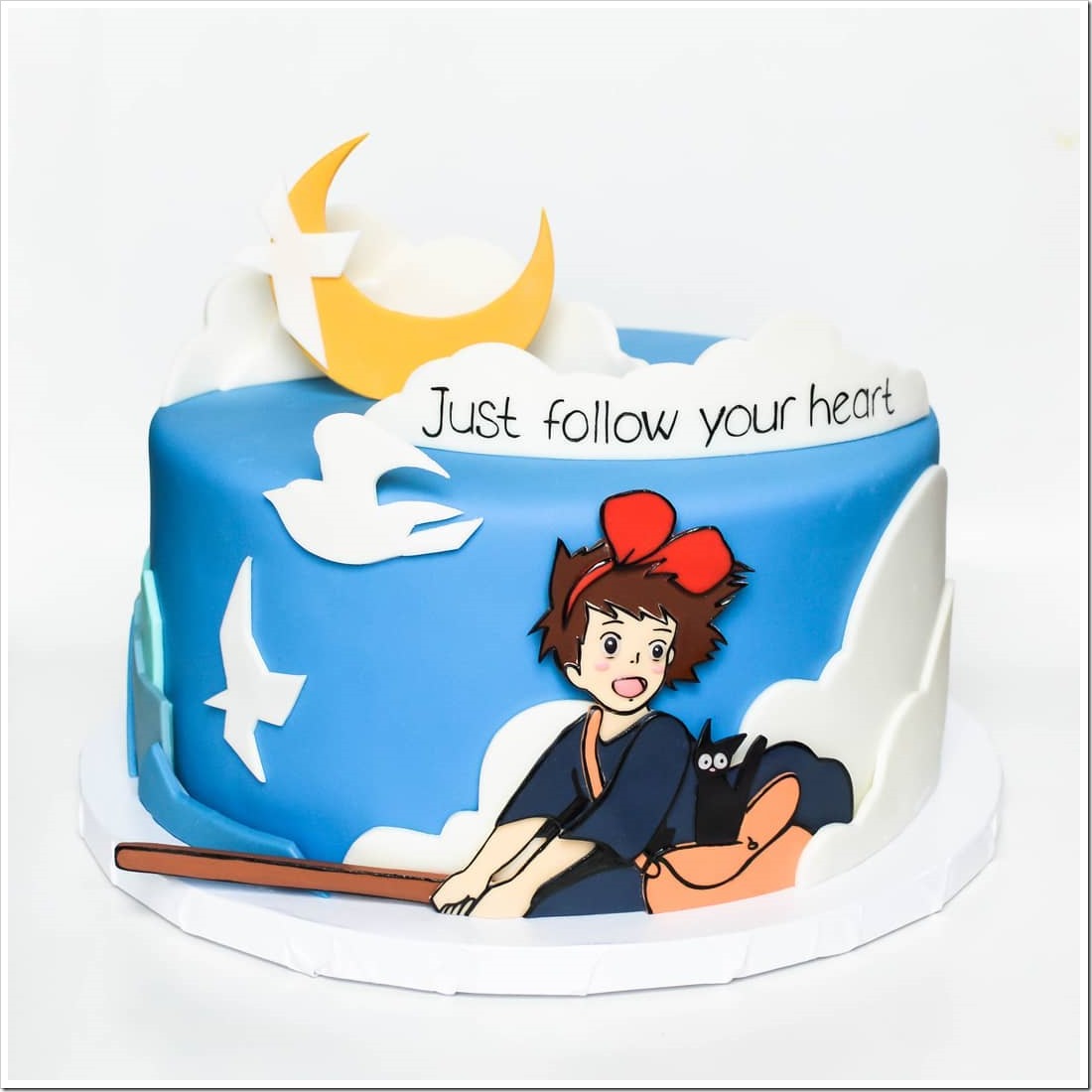 These two wonderful Kiki's Delivery Service Cakes were made by jam cakes. Kimmie is a fan of Studio Ghibi and makes wonderful cakes based on their movies. My favorite of these two cake is the second one where Kiki is upside down. It is such a unique pose that it really catches your eye.
If you've never seen Kiki's Delivery Service, I highly recommend it.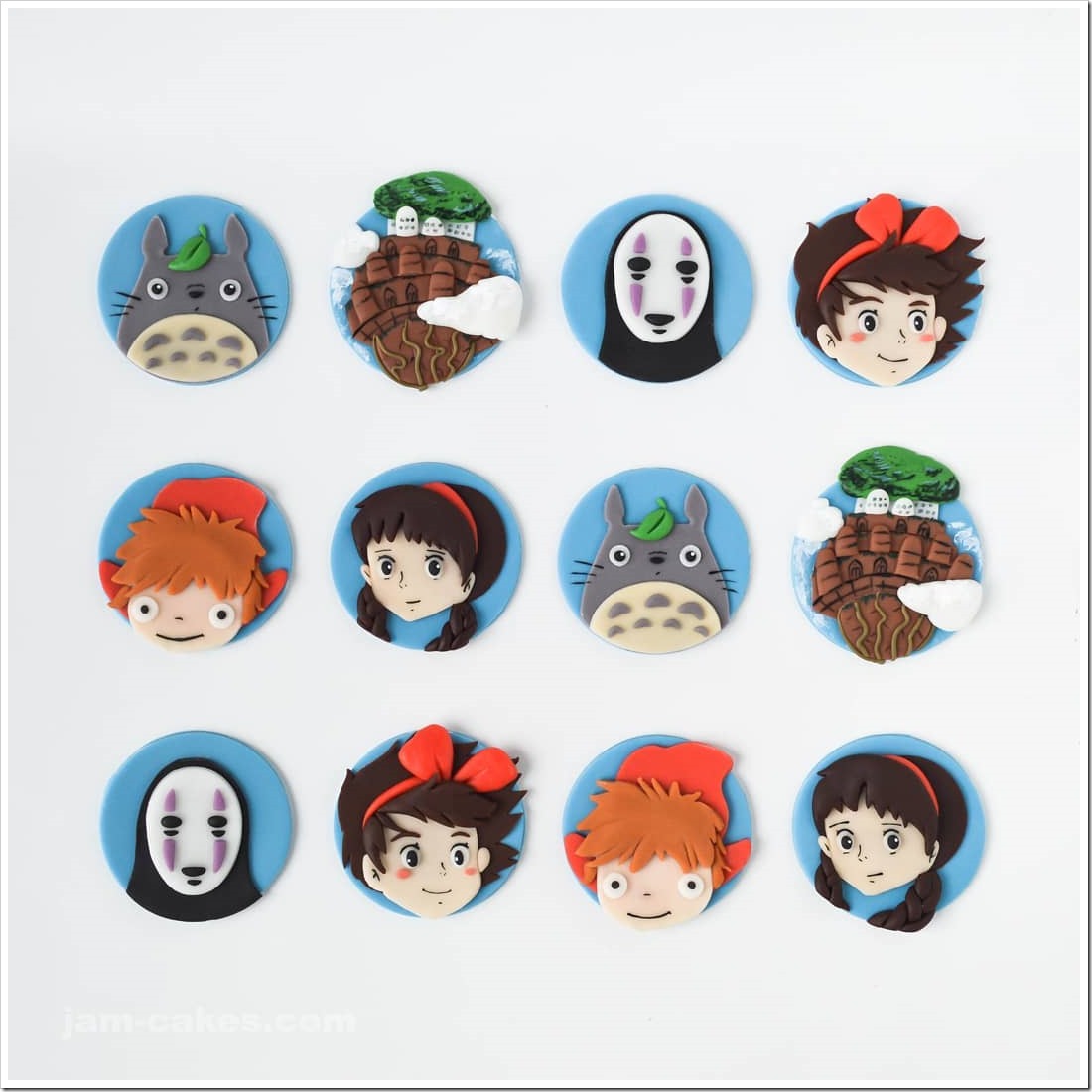 Kimmie also made these wonderful Studio Ghibi cupcake toppers. They feature Castle in the Sky, Ponyo, Spirited Away, My Neighbor Totoro, and Kiki's Delivery Service.