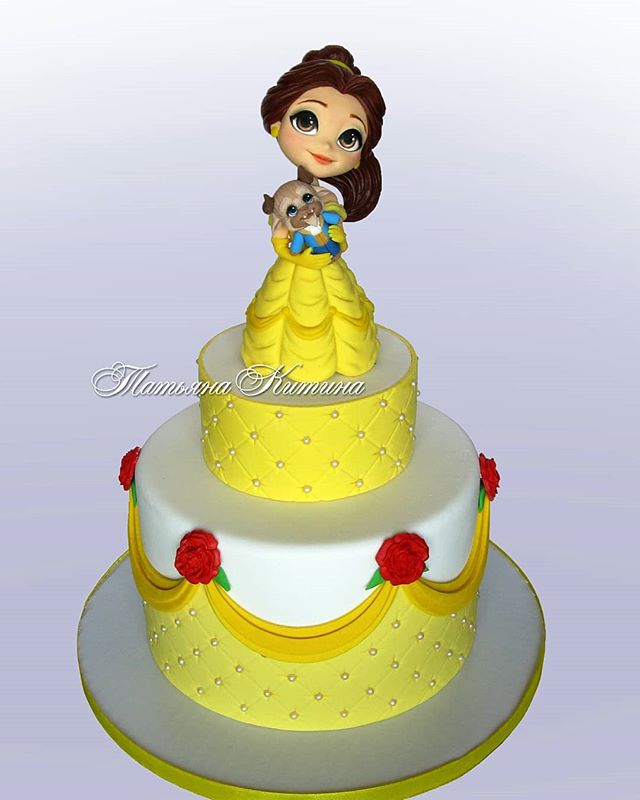 This terrific belle cake is a two tier cake that is yellow and white with red roses. Belle is on the top of the cake.
This wonderful cake was made by Tatyana Kitina.
The bottom tier has yellow swags at the top of a quilted yellow surface. At the end of each swag is a single red rose.
The top tier of the cake has a yellow quilted design.
Belle is a beautiful edible doll.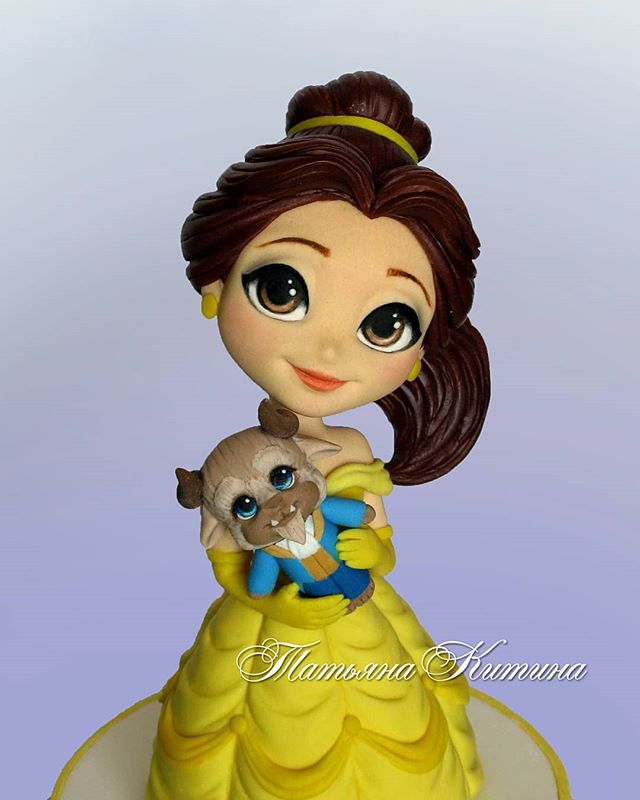 Belle is holding a doll that looks like the Beast dressed in his blue suit that he wore when they danced near the end of the movie.
Here's a close-up of the Beast.
Also, check out these wonderful Beauty and the Beast Cakes and Cookies.