This awesome Harry Potter cake is a four tier cake where each tier represents a unique feature of Harry Potter and Hogwarts. There are also some nice golden snitch cake pops, and Harry Potter cupcakes to complete the ideal Harry Potter birthday party celebration.
This wonderful cake was made by Marzia Caruso.
The top tier is white with a golden snitch on the side. The letters H P are in the middle of the tier.
The next tier has been airbrushed black to represent the night sky. A silhouette of Hogwarts is on the side.
The next tier is textured to look like a stone tunnel. It has a silhouette of the Hogwarts train engine coming through the tunnel.
The bottom tier is black. It has the Gryffindor crest on the side. There are floating white candles all over the side.
The cake board is black to match the bottom tier. Harry's glasses and wand are on the cake board. His Hogwarts letter and envelope are also on the board.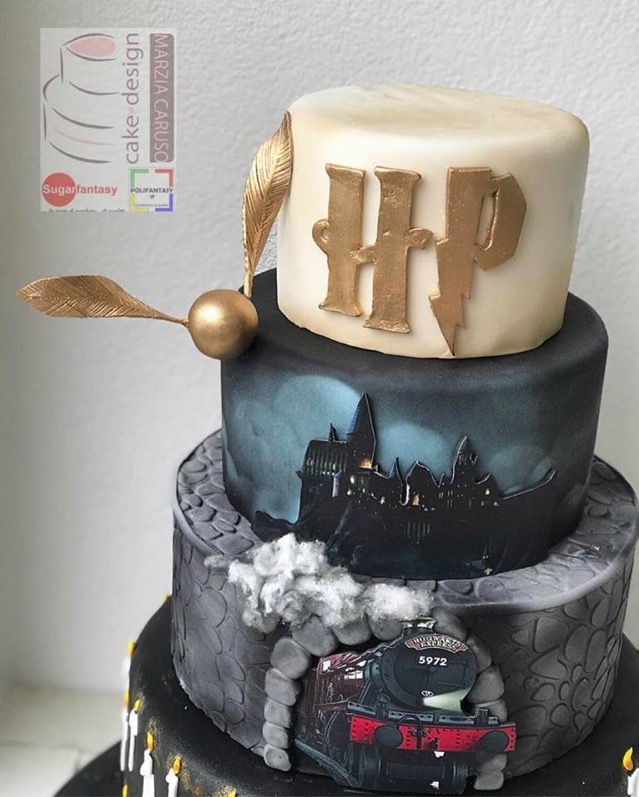 Smoke is even coming out of the engine.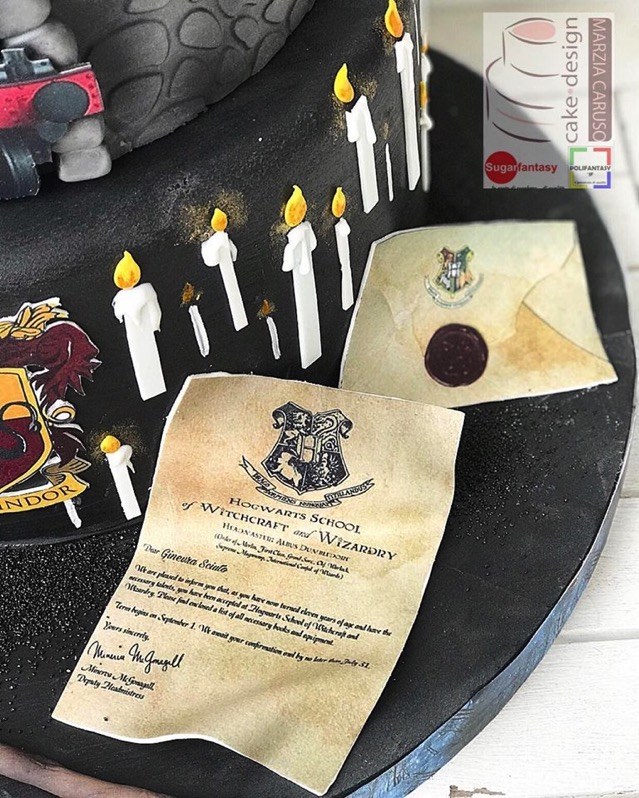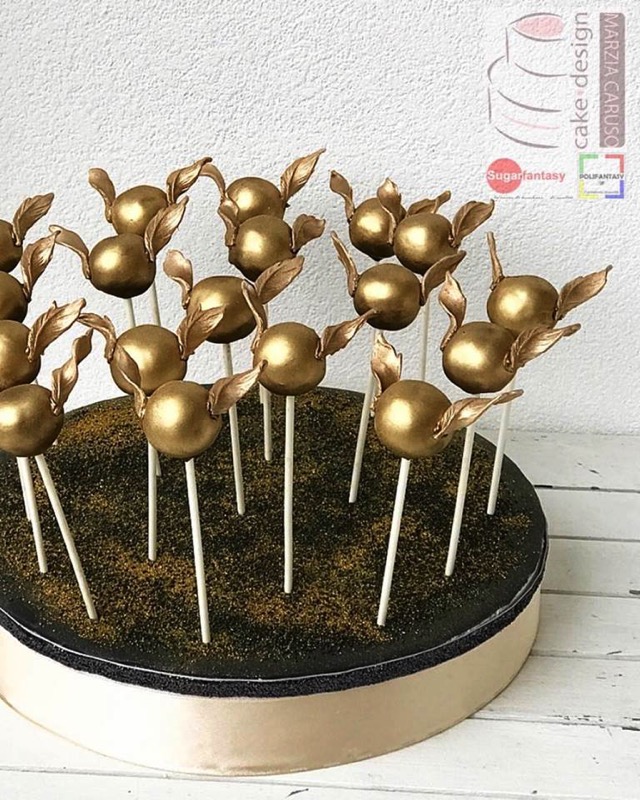 Golden Snitch cake pops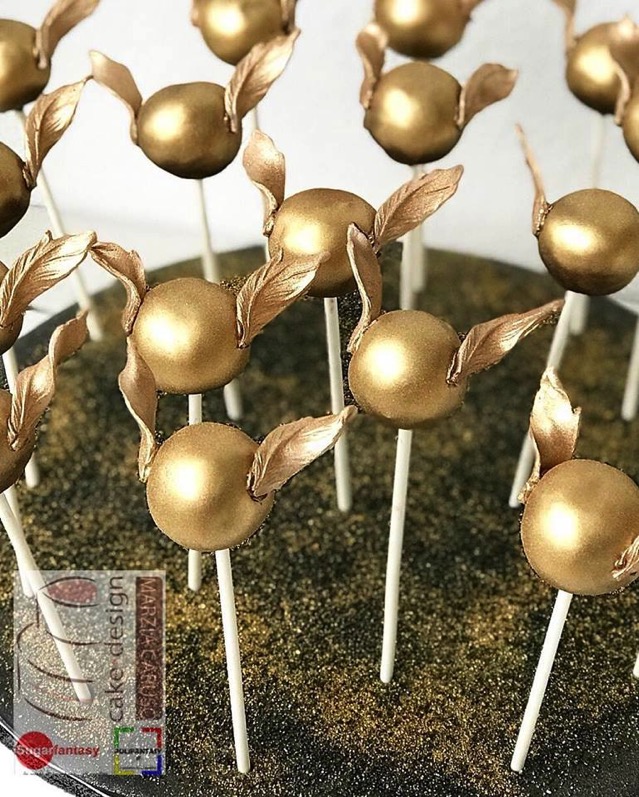 These Golden Snitch Cake pops are perfect to compliment the cake.
These Harry Potter cupcakes feature Harry's scarf, glasses, broom, the sorting hat, and a golden snitch.