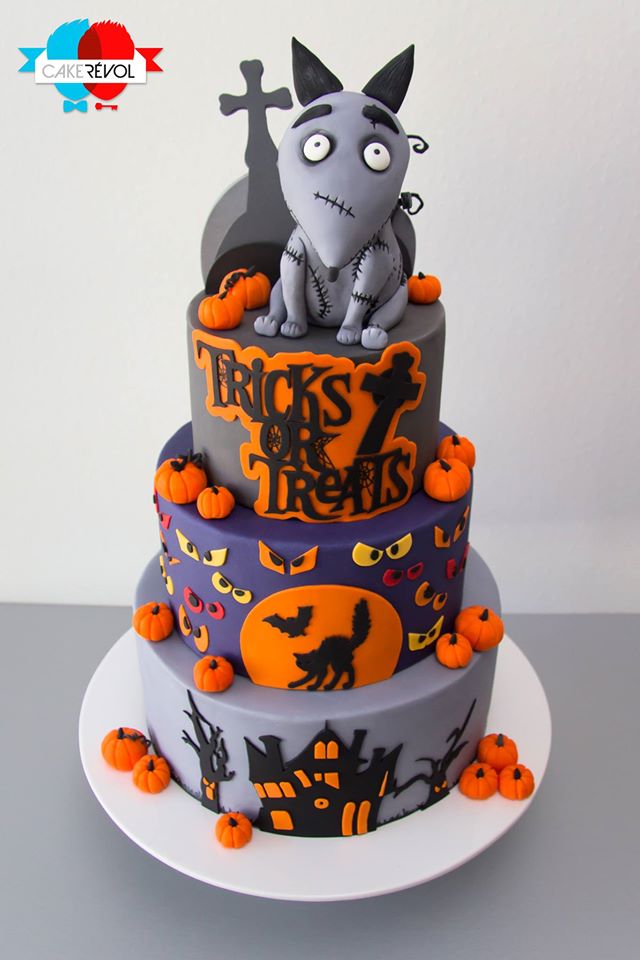 Sparky is sitting on top of this 3 tier Haloween Frankenweenie cake.
This wonderful cake was made by Cake Revol.
The bottom tier of the cake is light purple and has a haunted house silhouette on the side.
The next tier has an orange moon with a black cat silhouette and lots of spooky eyes.
The top tier is gray and has the words Tricks or Treats.
There are orange pumpkins on each tier of the cake and on the cake board around the cake.
Close-up of Sparky