This splendid Pinocchio Cake was made by Marielly Parra from Ponquecitos and Cakes.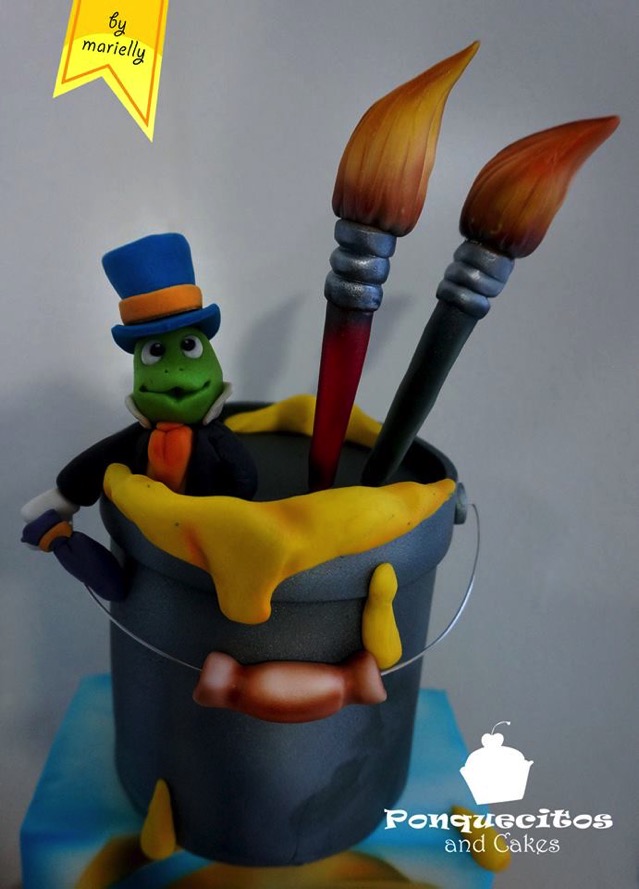 Jiminy Cricket is standing inside a paint bucket of yellow paint. Paint brushes are beside him.
Pinocchio is hand painted on the side of the cake.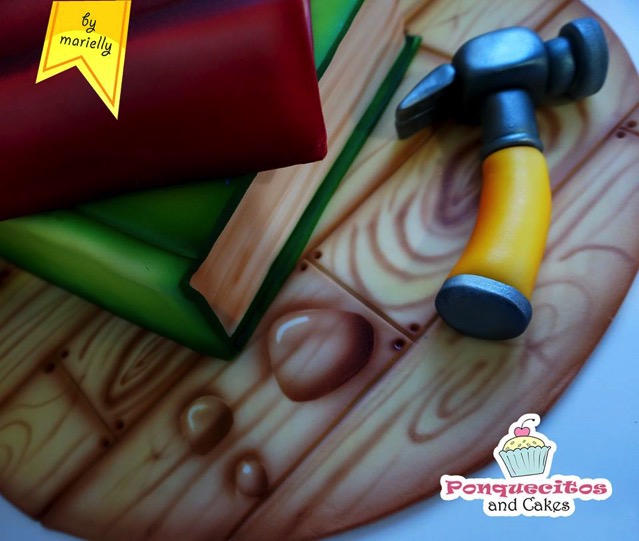 There is a hammer on the cake board. The cake board is painted to look like a wooden floor. The bottom tiers of the cake are shaped to look like books.