This superb Mary, Joseph, and baby Jesus Nativity cake looks just like edible statues.
Joseph is holding baby Jesus. Mary is kneeling beside him. Baby Jesus has a halo on his head.
This wonderful cake was made by Torte decorate di Stefy.
The craftsmanship is wonderful. Each figure looks like a porcelain figure.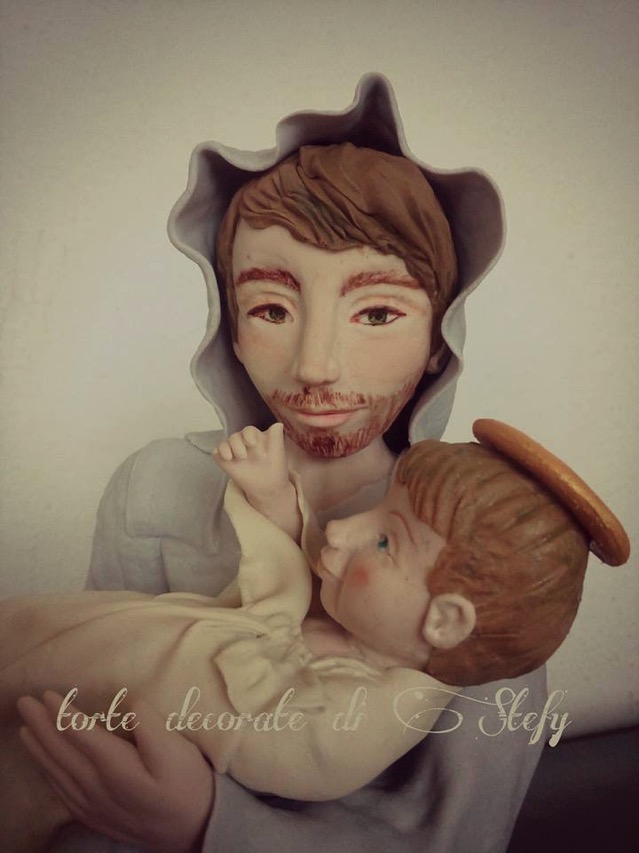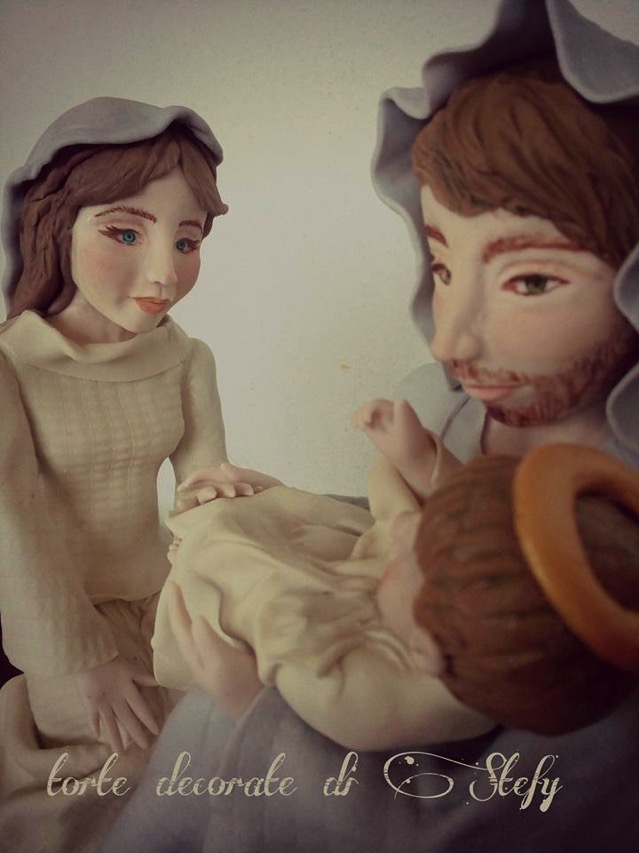 Also take a look at these Nativity Cakes.