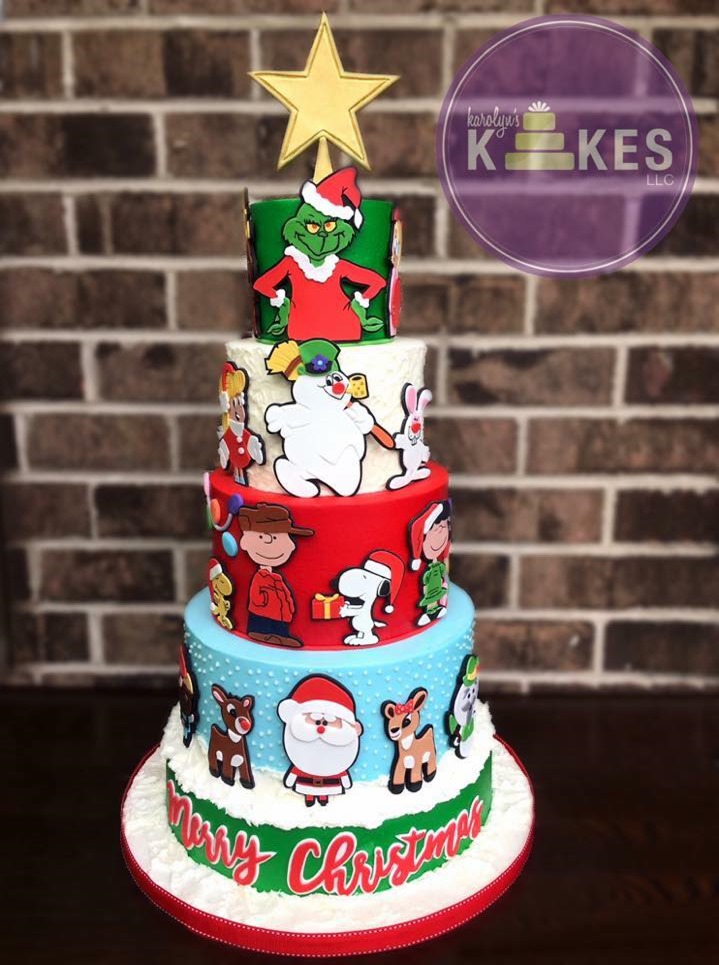 This wonderful Christmas Cake was made by Karolyn's Kakes. Each layer features a different classic Christmas cartoon. The second tier has Rudolph with Santa, Clarice, Sam, the Snowman, and Yukon Cornelius. The third tier features Charlie Brown, Snoopy, Woodstock, and Lucy. The fourth tier features Frosty, Karen, and Hocus Pocus. The top tier features the Grinch, Cindy Lou Who, and Max. These are four of my favorite Christmas specials, so I adore this cake!
Here are the characters before they were applied to the cake. The detail on each character is terrific.
Check out these Charlie Brown Christmas cakes and cookies.
To see Charlie Brown treats for every season, check out Snoopy and Charlie Brown.