These gorgeous Disney Princess Dress Cookies were made by Sylvie Bear Cookie. As you'll see in the close-ups, the detail on each cookie is absolutely amazing.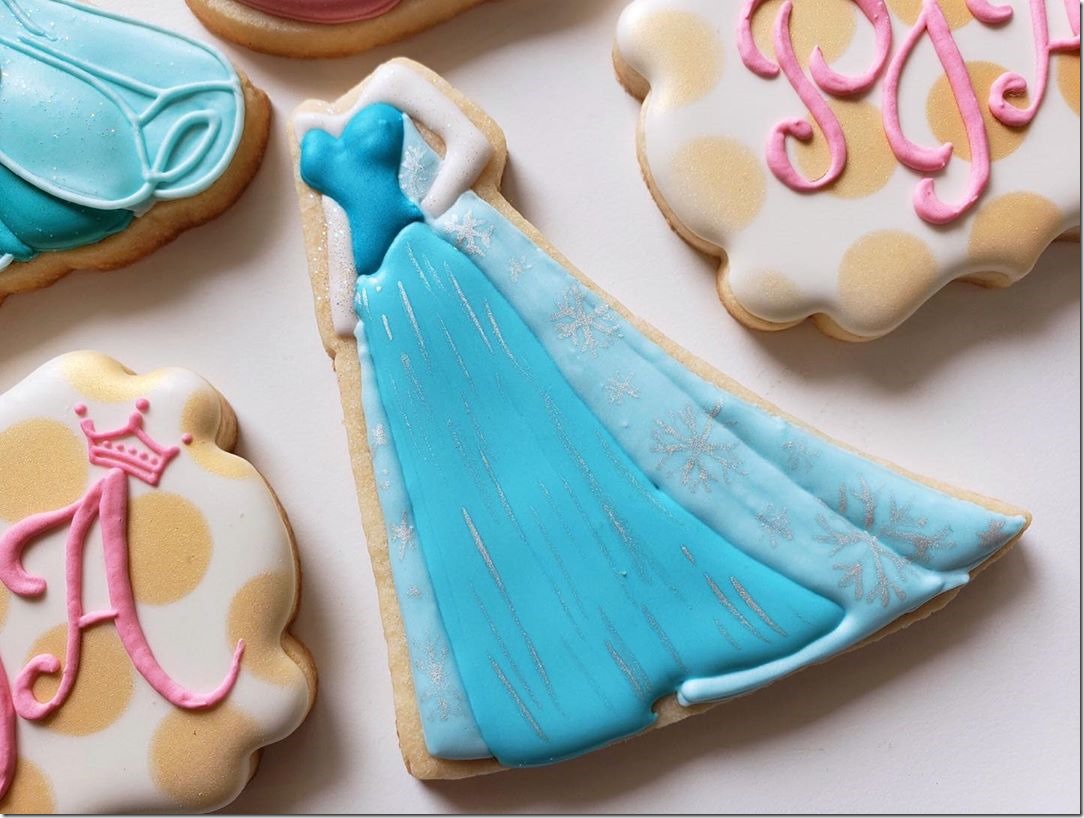 Elsa's dress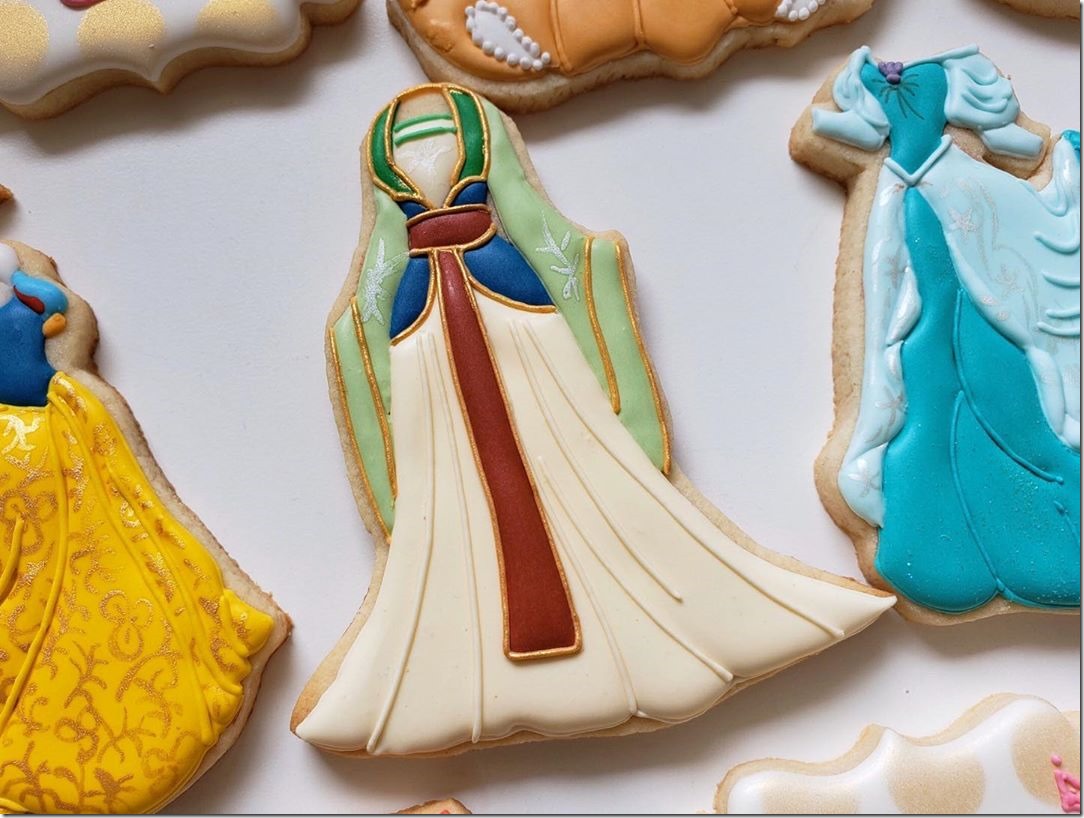 Mulan's kimono
Tiana's dress
Rapunzel and Belle's dresses
Snow White's dress. It is hard to pick a favorite cookie in this set, but I think it is this one. The detail in the yellow portion of Snow White's dress is unbelievable.
Sleeping Beauty's dress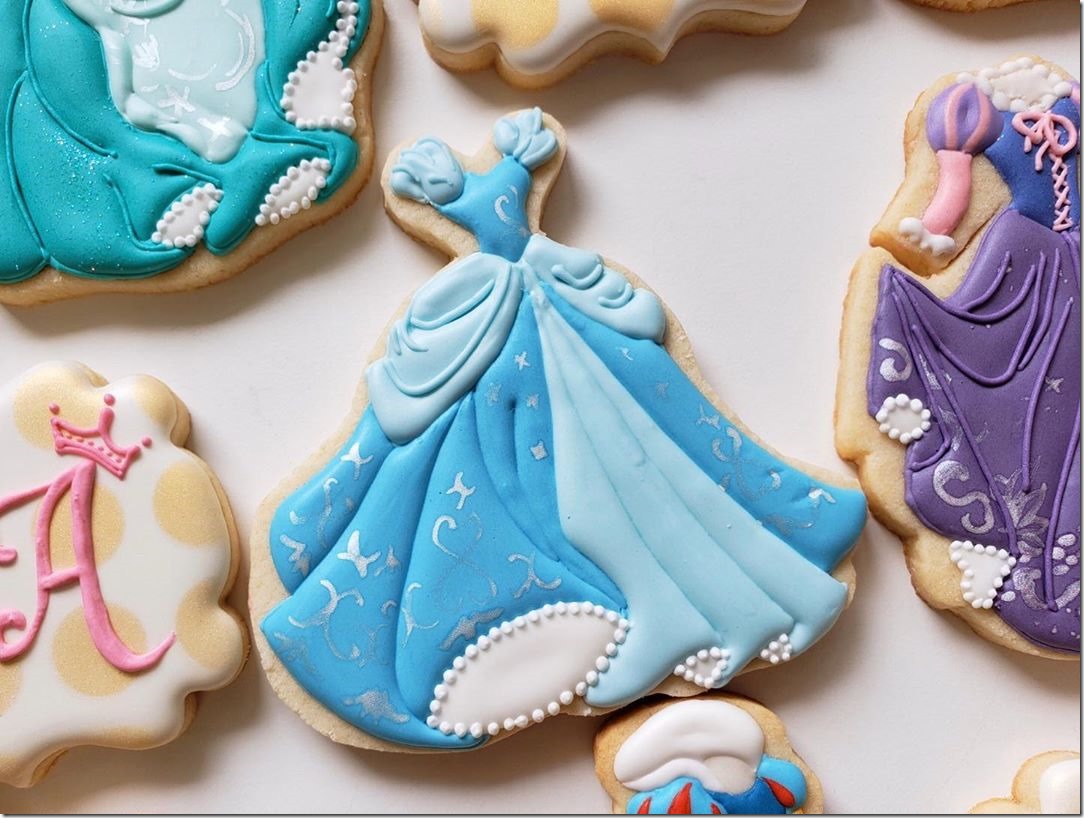 Cinderella's dress
Ariel's dress
I'm not sure about this one, but I think it is another of Belle's dresses