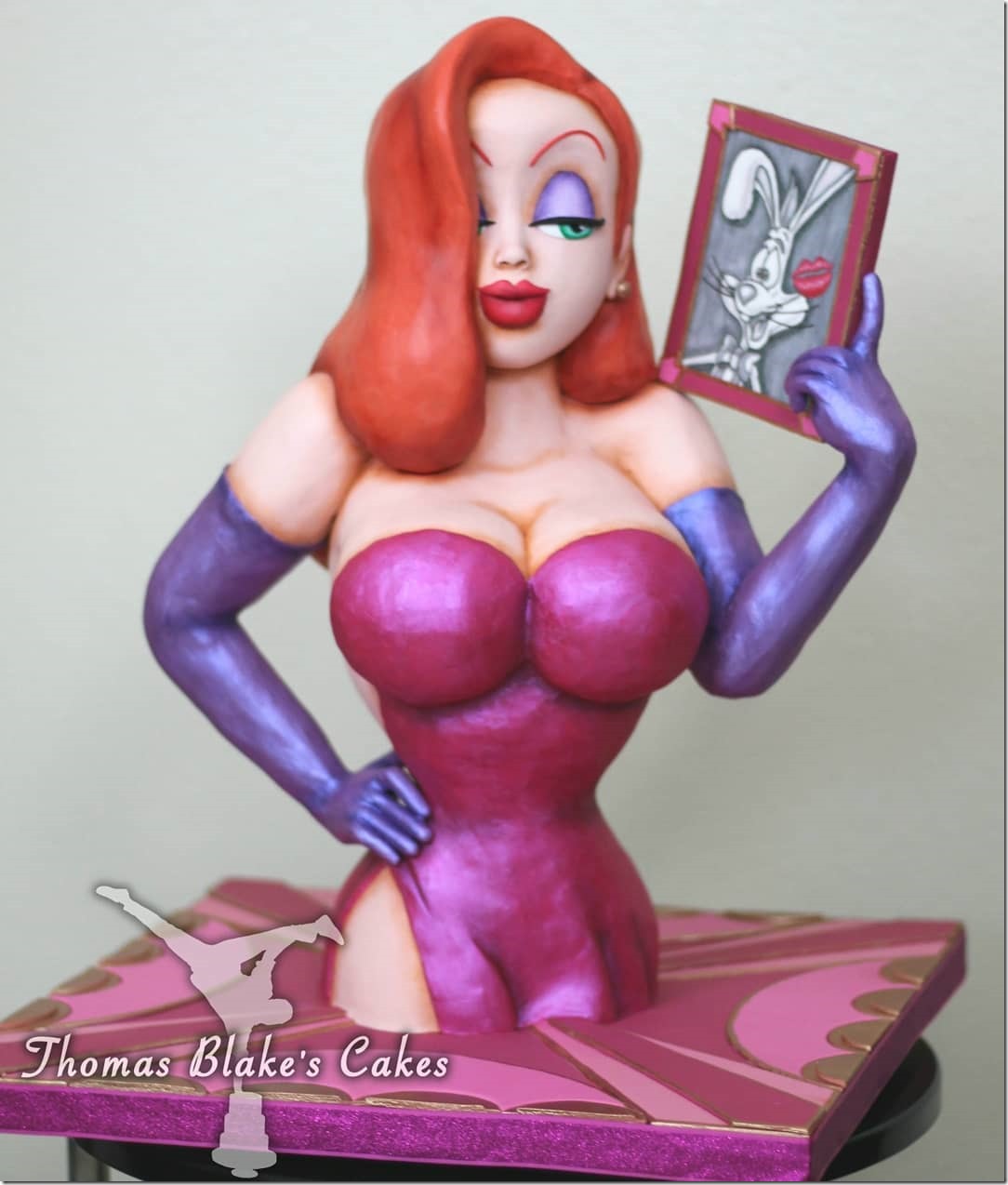 I'm not bad, I'm just baked that way!
This wonderful cake was made by Thomas Blake's Cakes. This was Thomas' entry for the Professional Sculpted Cake Category at the Frosting Creators Sugar Arts Showcase in San Antonio. The cake won first place!
This stunning cake features Jessica Rabbit. She is holding a framed picture of Roger Rabbit which has big lipstick kiss on it. Jessica is dressed in her skin tight red dress and wearing her long purple gloves. He hair is hanging over her left eye.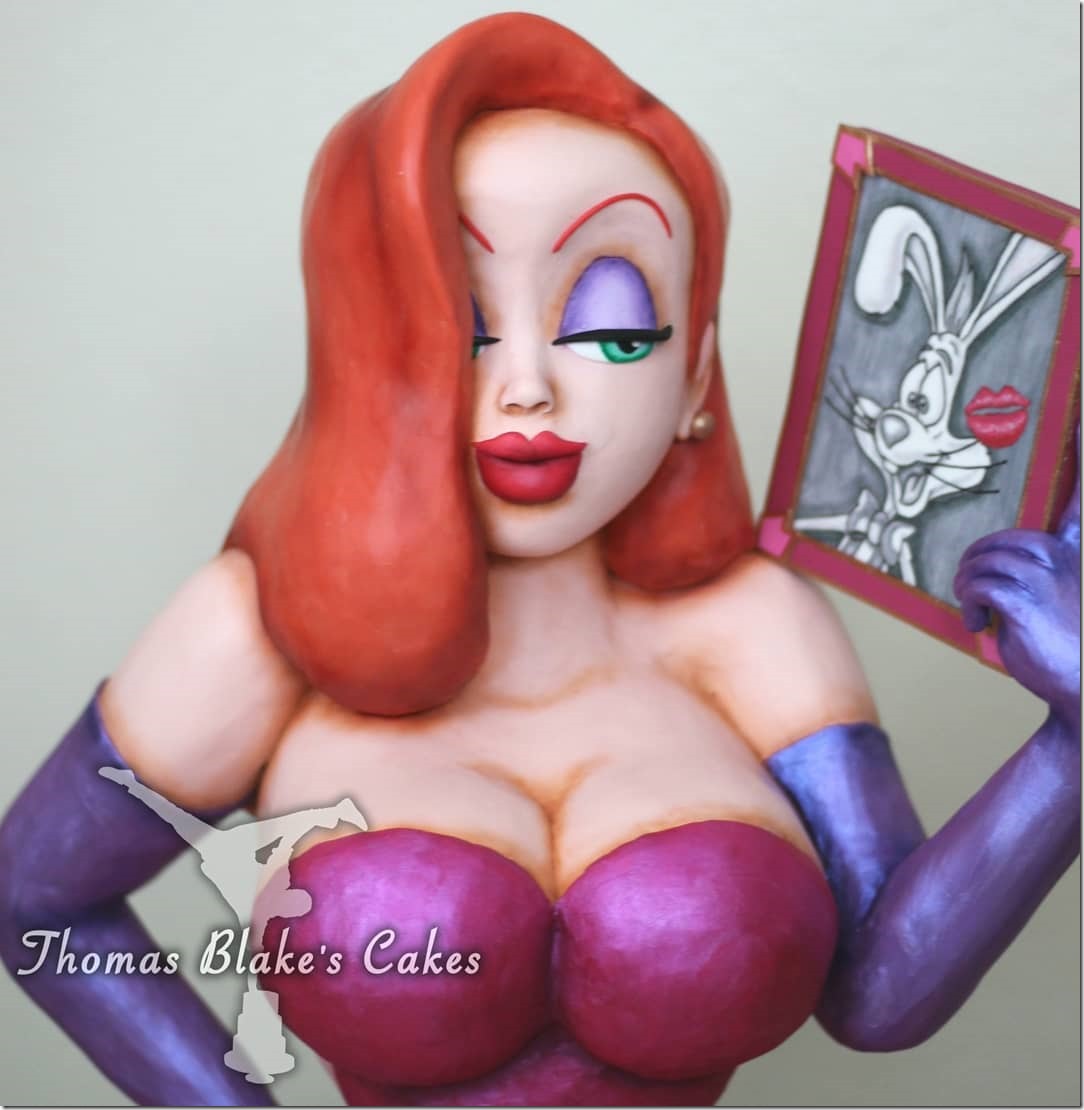 The sculpting on this cake is amazing! It looks exactly like the character from Who Framed Roger Rabbit.
This is the second Jessica Rabbit Cake that Thomas has made. He first sculpted her in 2016 for the Oklahoma State Sugar Art Show. He had never sculpted a cake that required internal support before then. When he arrived at OSSAS, he discovered that she had fallen over and crushed all the cake in her lower body. Unfortunately, there was no way to salvage the cake. Both versions are simply stunning.