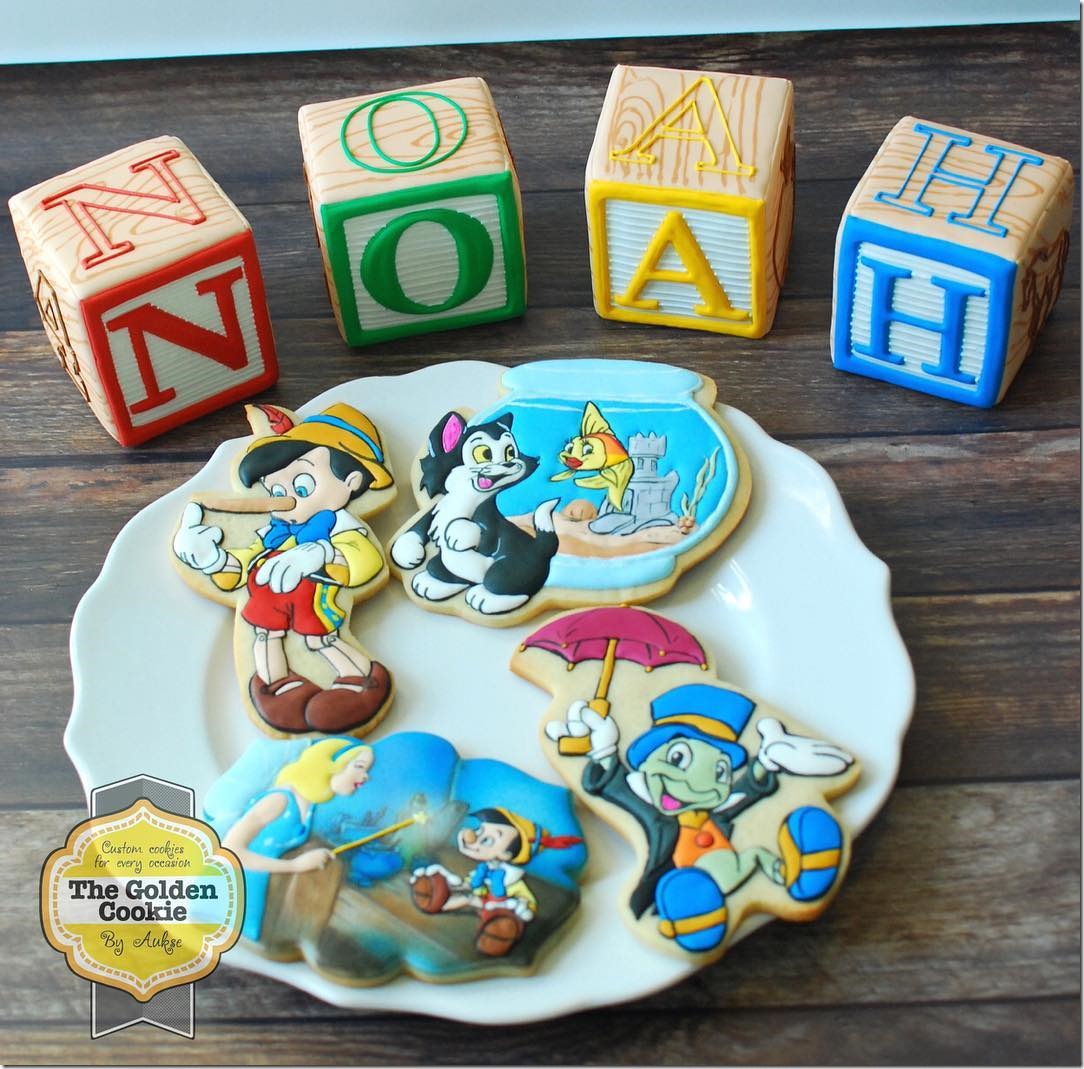 These wonderful Pinocchio Cookies were made by The Golden Cookie. The cookies include Pinocchio, Jiminy Cricket, Figaro, Cleo, and The Blue Fairy. The most amazing part of this beautiful set? See the cute building blocks at the top of the photo. Those are also cookies!
The likeness of the characters is absolutely wonderful.
The detail on these building block cookies is amazing.
These are some of the best looking 3-D cookies I've seen.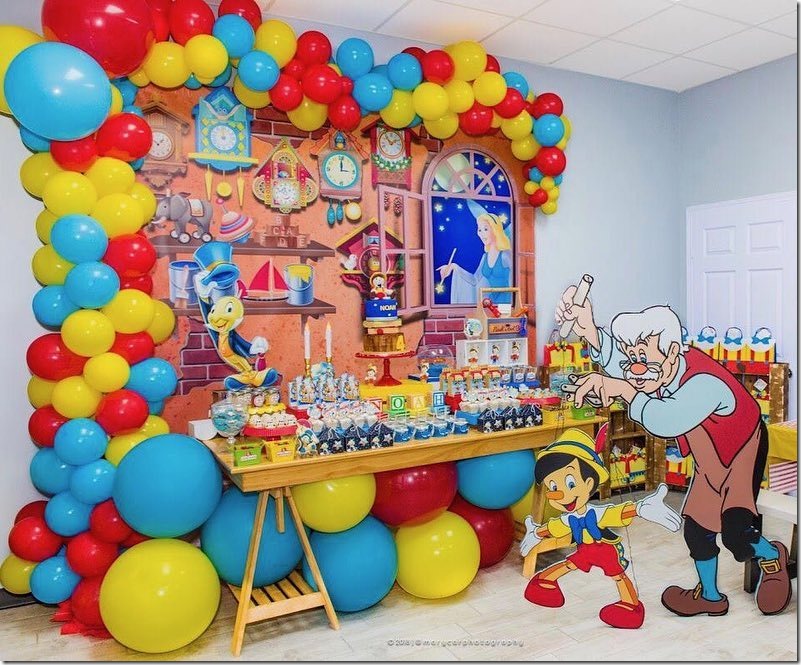 Here are the party that the cookies were made for. These incredible decorations were made by Macy Lima for her son Noah's party.
Here are the building block cookies on top of little edible books made of cookies and buttercream. The books were also made by The Golden Cookie.