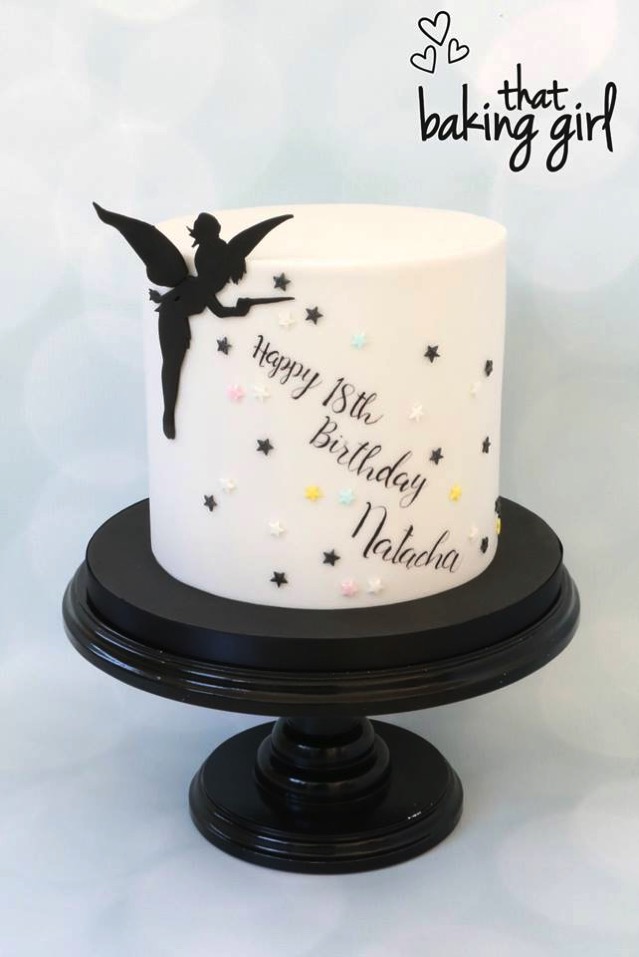 This splendid Tinker Bell 18th birthday cake is a single tall tier cake that is white with a silhouette of Tinker Bell and the words Happy Birthday.
There are small black, white, and yellow stars all around the writing to represent pixie dust.
This wonderful cake was made by That Baking Girl.
Looking for more magical treats? Take a look at these wonderful Tinker Bell Cakes and Cookies.