These Terrific Peter Pan and Tinker Bell Cookies were made by Frost Me Beautiful.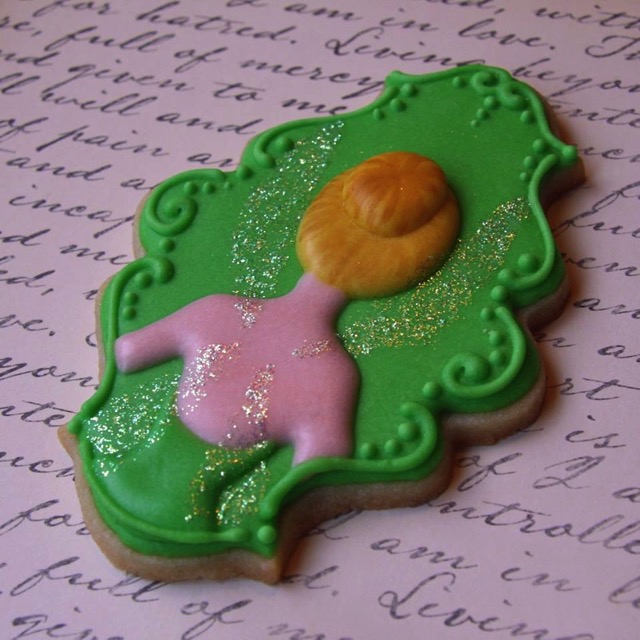 This Green Tinker Bell cookie has gold glitter.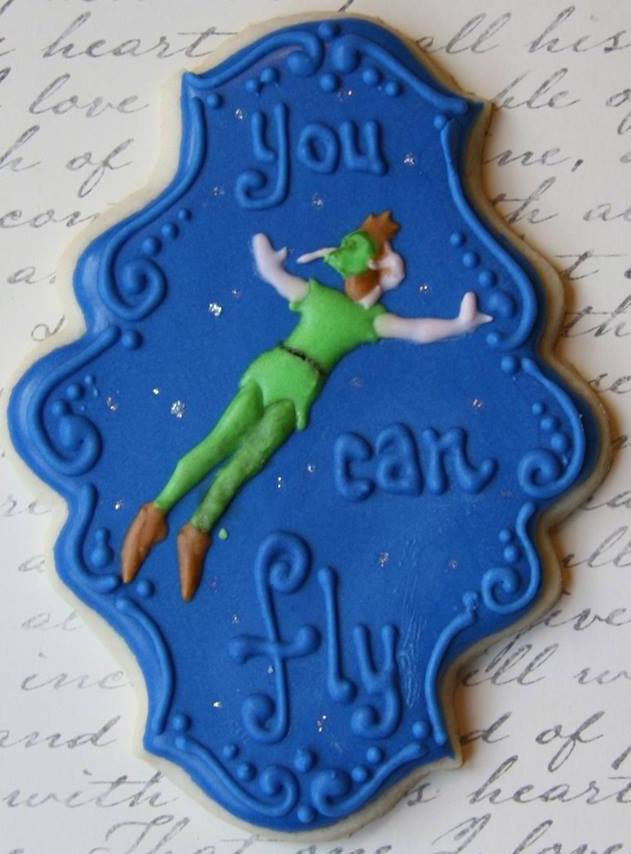 This blue Peter Pan cookie has the words You Can Fly as Peter Pan flies through the air.
This Tinker Bell cookie has silver wings.
This Peter Pan cookie has him flying through the air.