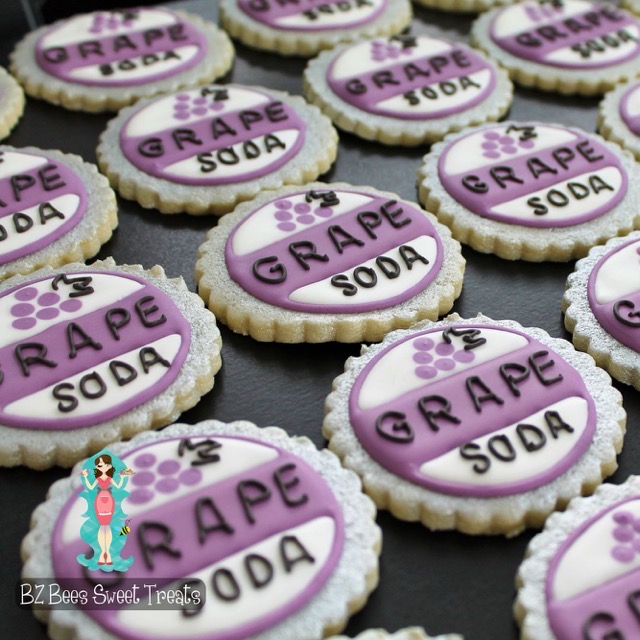 These superb Grape Soda cookies are based on the bottle cap from Disney's Up movie. Ellie gave Carl a pin made from a bottle cap to show he was a member of her exclusive explorer's club.
She says to him, "You and me, we're in a club now"
He keeps the pin throughout his life because Ellie gave it to him.
At the end, he awards it to Russell as the highest honor he can bestow and puts it on Russell's merit badge sash. He calls it the Ellie badge.
These wonderful cookies were made by BZ Bees Sweet Treats.
Each Grape Soda bottle cap cookie is painted silver around the edges. The logo was done with royal icing.