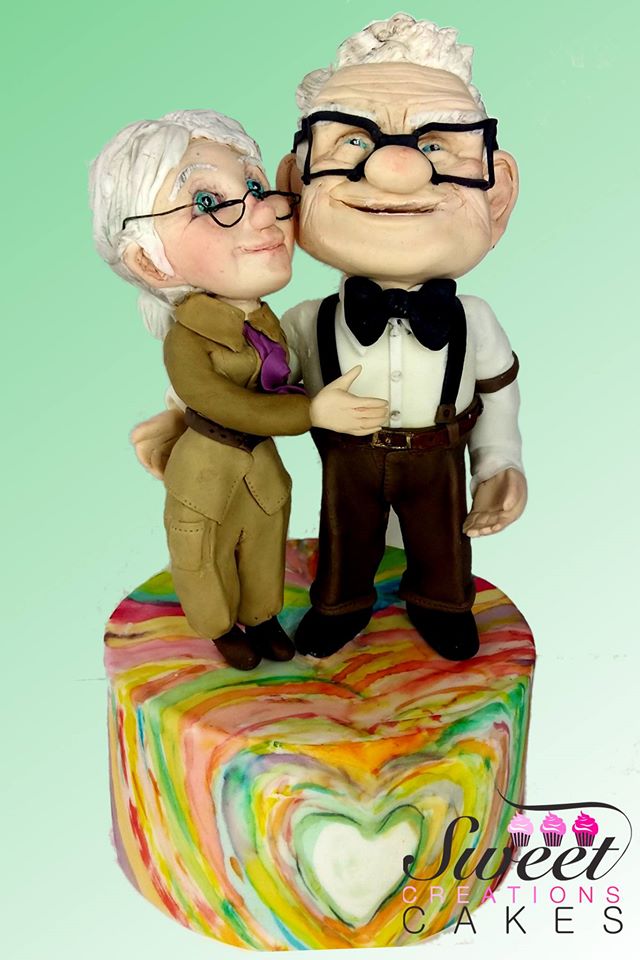 This Splendid Disney Up Wedding Cake was made by Sweet Creations Cakes.
This Superb single layer Disney wedding cake has a small white heart in the front of the cake. The rest of the cake is covered in a watercolor rainbow pattern.
At the top of the cake are Marvelous edible figures of Carl and Ellie Fredricksen from the Disney animated move Up. They are in the later years of their lives.
Ellie is wearing a tan pant suit with a brown belt and a purple ascot. She has gray hair and brown glasses.
Carl Fredricksen has gray hair and is wearing black glasses. He is wearing a black tie, a white shirt, and brown pants with suspenders.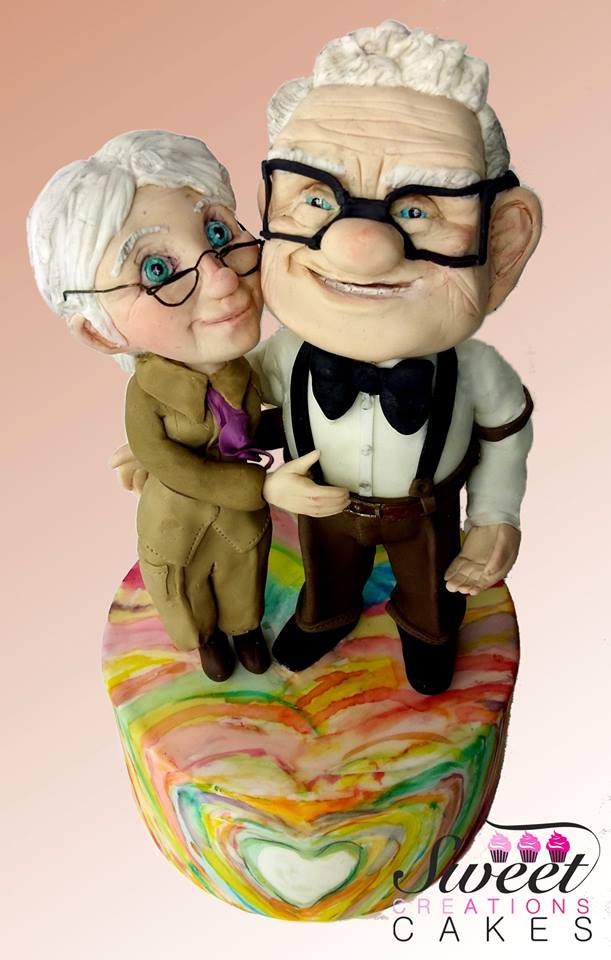 More Disney Up Cakes & Cookies.
In addition check out these amazing Pop Culture Wedding cakes.