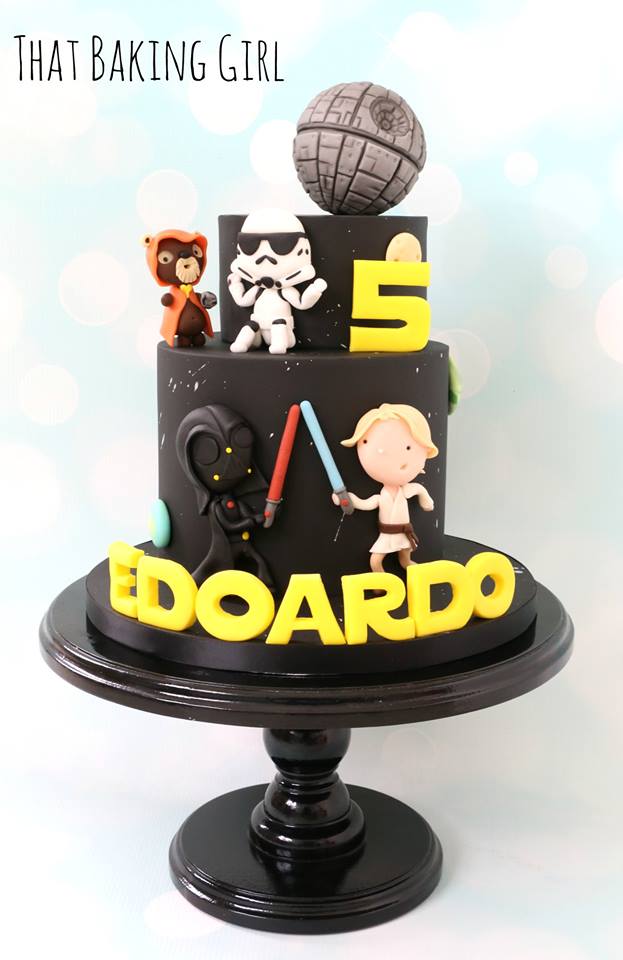 This cute Kawaii Star Wars cake is a two-tier cake that features Kawaii figures of a Stormtrooper, an Ewok, Darth Vader, and Luke Skywalker.
A small Death Star is on top of the top tier of the cake.
The birthday name is written in yellow letters in front of the cake.
Luke Skywalker and Darth Vader are holding light sabers and are fighting each other.
This wonderful cake was made by That Baking Girl.