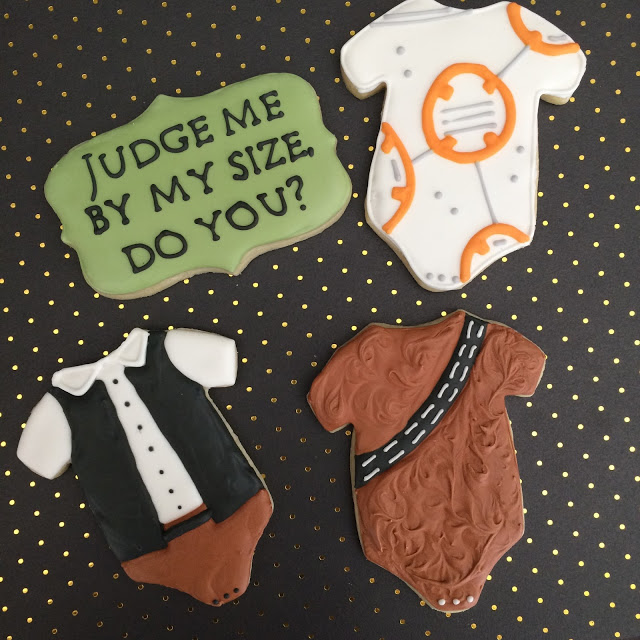 These cute Star Wars baby shower cookies feature onesies themed as Han Solo, Chewbacca, and BB-8.
Bib shaped cookies have the rebel Alliance symbol, the Death Star, and a green one that says the Force is strong with this one.
Another cookie has the words, Judge me by my size do you?
These Cute Star Wars Onesie Baby Shower Cookies were made by SweetJennyBelleBakery.
The baker has a nice tutorial on her site on how she made these wonderful cookies.
There is a silhouette of Han and Leia on another cookie.