Have you see Hamilton on Disney+ yet? I watched it the day it was released and thought it was wonderful. I've been singing songs from it ever since.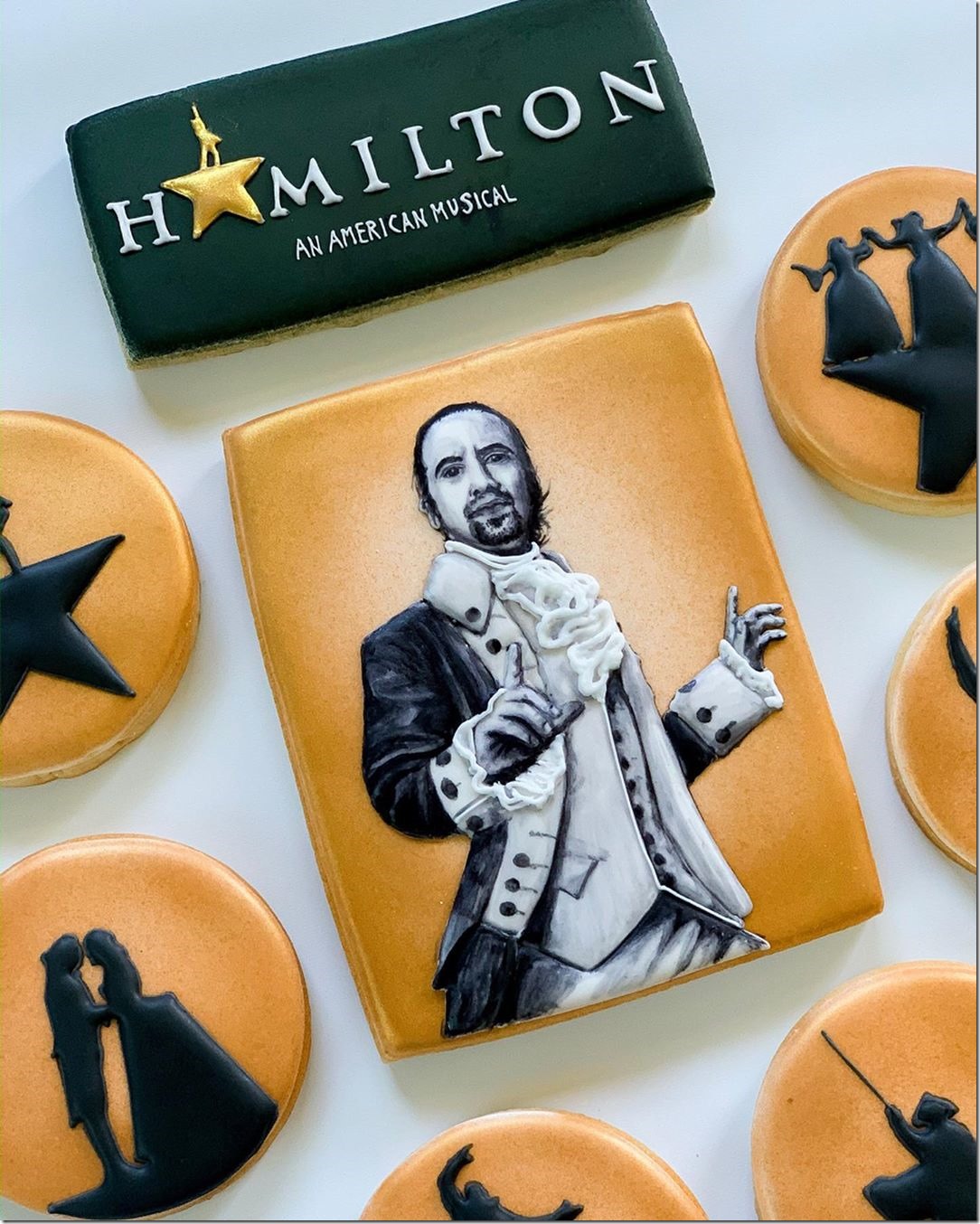 These gorgeous Hamilton Cookies were made by Judy's Cookies. The cookies include the Hamilton logo, a series of silhouettes, and a stunning cookie of Lin-Manuel Miranda as Alexander Hamilton. Hamilton is dressed in a Continental Army uniform from the American Revolution. The silhouettes feature different scenes from the play. Judy's use of color is amazing. Orange and black are the predominate colors of these wonderful cookies.
Wow!!! This amazing cookie is based on Lin-Manuel Miranda's portrait from the Rolling Stone cover by the talented photographer Mark Seliger.
View this post on Instagram
Here is an Instragram video showing this stunning cookie close-up.
Want to see more of Judy's amazing work, she also made the coolest Mandalorian Cookie you'll ever see.