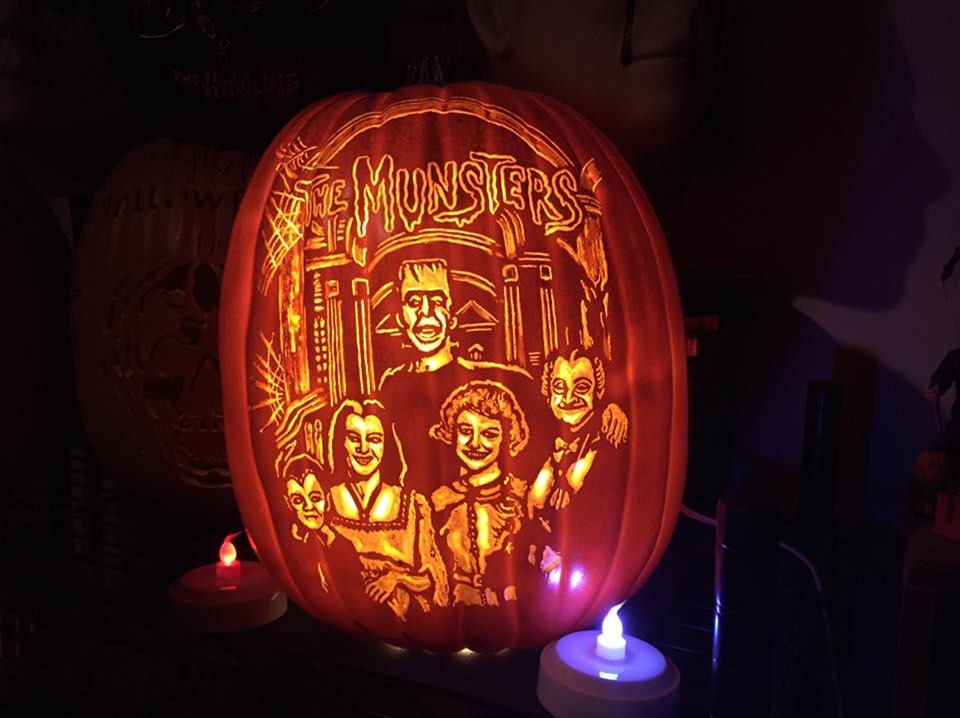 This marvelous Munsters pumpkin features Eddie, Lily, Herman, Marilyn, and Grandpa standing in front of their front door. I've been a fan of the Munsters since I was a kid, so when I found this pumpkin, I had to share it. It was carved by Ian Fetterman. The Munsters logo is above them. There is so much on this pumpkin that it should look cramped or messy, but Ian's does such fine detail on his pumpkins that the result looks absolutely amazing.
For more Munsters fun, check out this great article on Pop Culture Retrorama about Love Thy Munsters – The Unaired Color Pilot For The Munsters. In addition to being in color, it also features Herman's original bride – Phoebe.
In addition, please check out these Spooktacular Pumpkins.