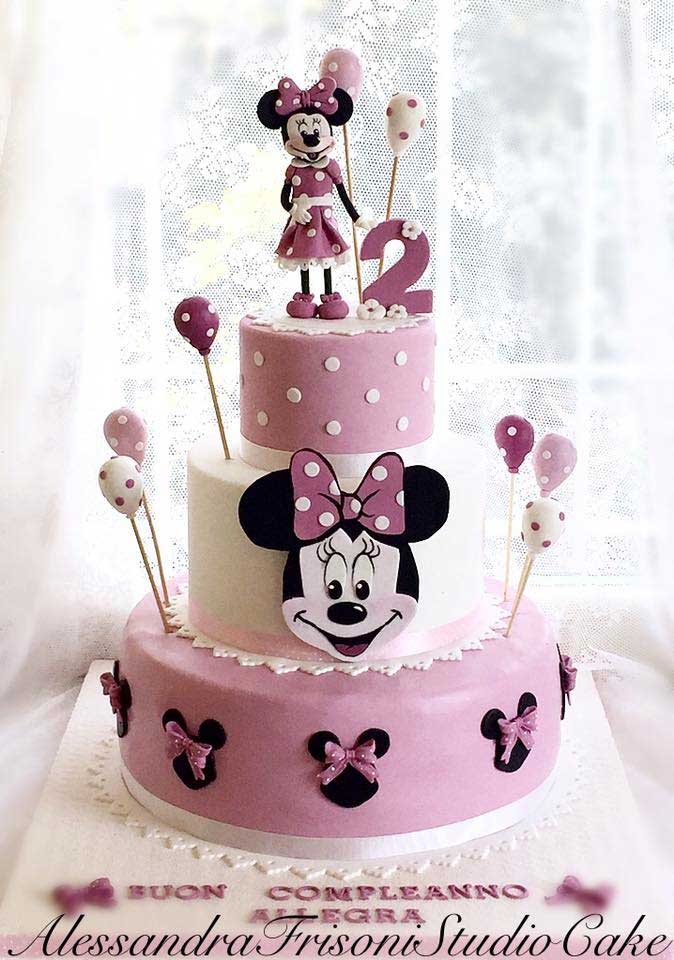 Minnie Mouse Cake – multi-tier w Minnie Mouse on top.
This Minnie Mouse cake is a multi-tiered cake that has a sugar paste / gumpaste figure of Minnie Mouse on top.
She is wearing a pink dress with white polka-dots.
In addition, on the middle tier is a two-dimensional gumpaste version of Minnie's face that has a matching pink and white polka-dot bow.
Each tier is covered in buttercream icing.
This wonderful cake was made by Frisoni Alessandra Studio Cake.
Moreover, the bottom tier of the cake is pink with black Minnie Mouse heads. Each has a pink polka-dot bow made from ribbon.
There are pink and white polka-dot balloon shaped cake pops on either side of Minnie's head and behind the Minnie figure on top of the cake.
Also, check out these terrificMinnie Mouse Cakes and Cookies.