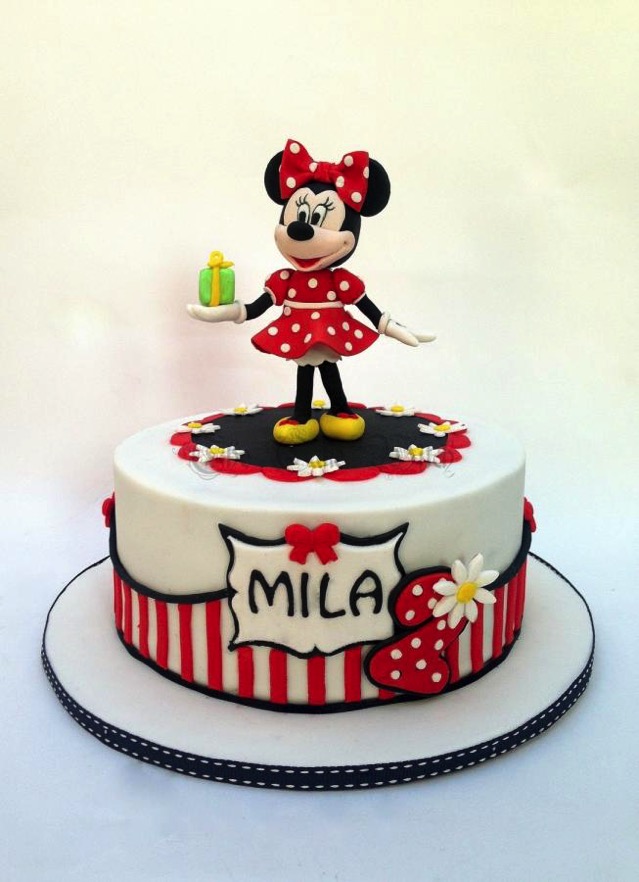 Over the next few days, I'll be sharing some Minnie Mouse Cakes from the past that I really like. I'm beginning this blast from the past with this stunning Minnie Mouse Cake which I first shared all the way back in 2015.
This Superb Minnie Mouse Birthday Cake was made by The Cake Witch.
What a great way to say Happy Birthday! Minnie Mouse is standing of top of the cake. She is a 3-D edible figure probably made from sugar paste. She has a birthday present in hand for the lucky birthday child.
Minnie Mouse is holding a green Birthday present in her hand.
I like the use of color on this cake.
Minnie's dress is red with white polka dots and she has a red and white polka dot bow in her hair. Her arms, ears, and head are black.
She is standing on a black circle. There are red scallops and white daisies around the black circle. All of this is on top of the white fondant covered cake.
The side of this Disney cake has red and whites stripes and a white daisy to match the daisies on the top of the cake.
I like the way two colors of The birthday name plaque. It is white with a small black border and a red bow on the front of the cake. There is a number two beside the name to represent the birthday age.
The white cake board is trimmed with a black ribbon.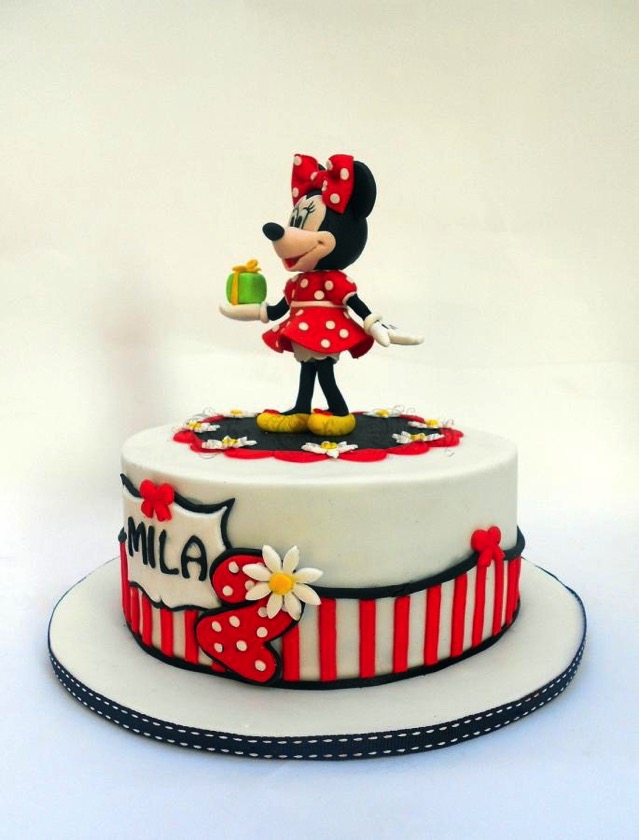 Here's a side view of the cake. This view highlights the red and white polka dot '2'.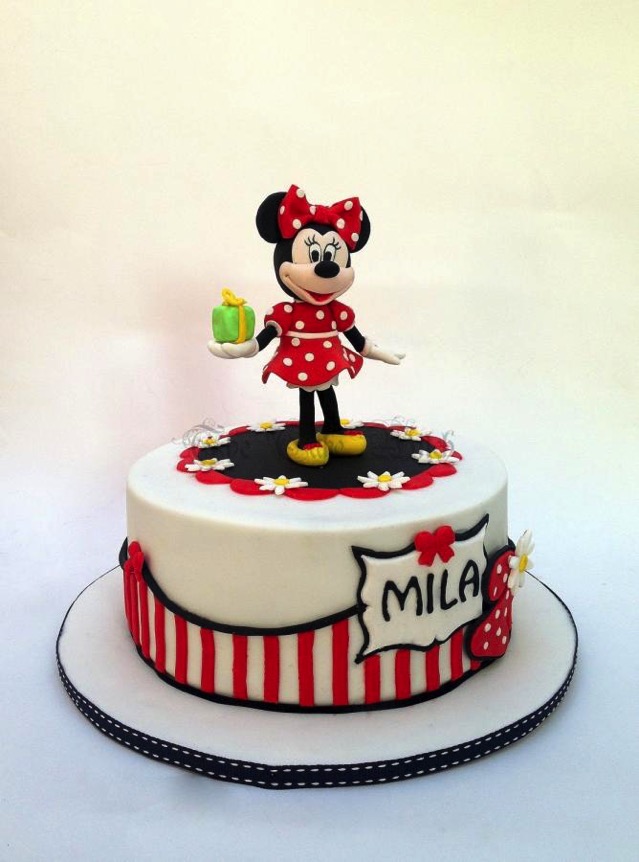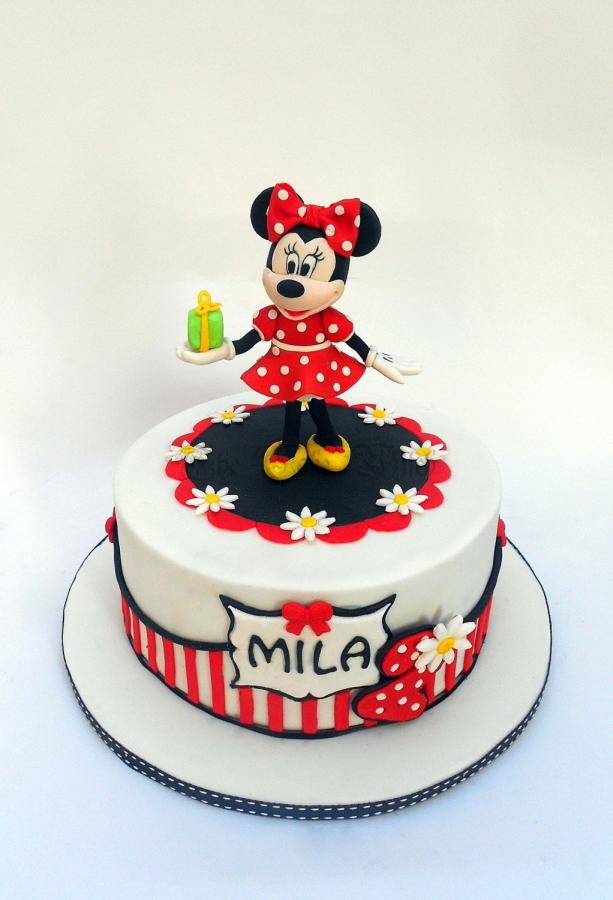 Also take a look at these splendidMinnie Mouse Cakes and Cookies.