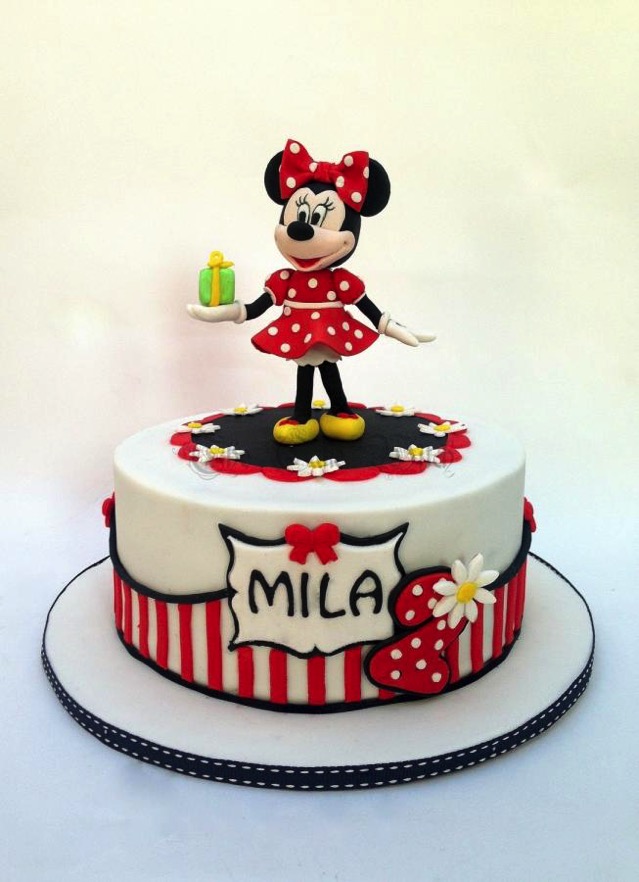 This Superb Minnie Mouse Birthday Cake was made by The Cake Witch. Minnie Mouse is holding a green Birthday present in her hand. She is wearing her red dress with white polka dots and a red and white polka dot bow in her hair. She is standing on a black circle. There are red scallops and white daisies around the black circle.
The cake has red and whites stripes on the bottom of this single layer Disney Cake. There are white daisies on the cake.
The birthday name is on a white plaque with a small black border and a red bow on the front of the cake. There is a number two beside the name to represent the birthday age.
The white cake board is trimmed with a black ribbon.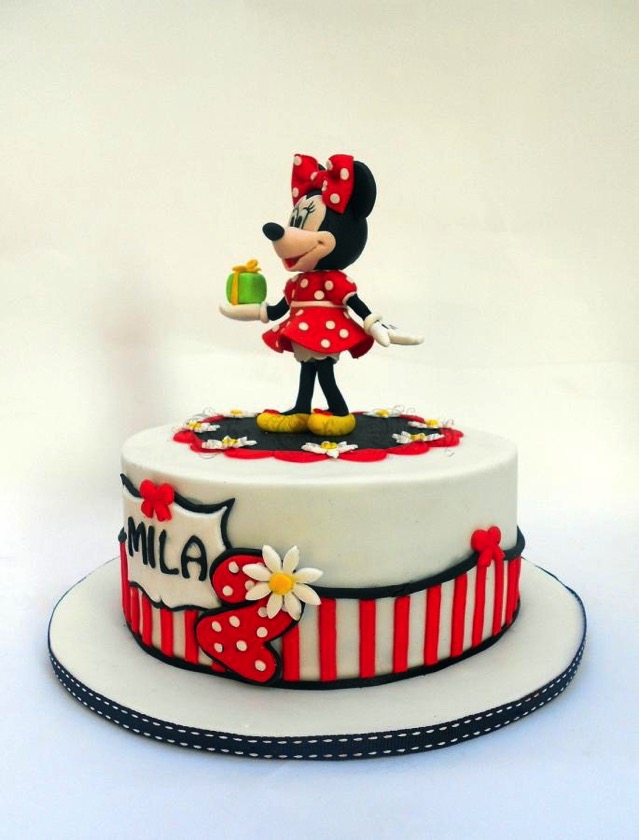 Here's a side view of the cake. This view highlights the red and white polka dot '2'. It has a white daisy at the top of the two.