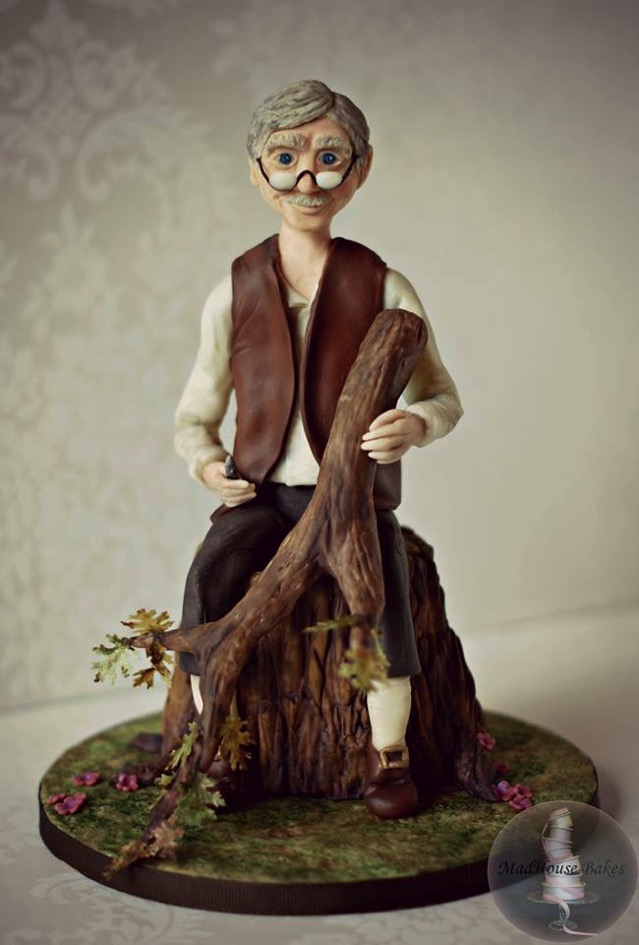 This Superb Geppetto Cake was made by MadHouse Bakes. This cake is part of the When You Wish Upon A Star Cake Collaboration.
Geppetto is sitting on a tree stump. He is holding a log in one hand and his carving knife in the other hand. The tree stump is surrounded by moss, grass, and small pink flowers. He is getting ready to carve Pinocchio from the log in his hand.
He has always wanted a son. He wants to carve a wooden marionette that would look like the son he never had.
Geppetto has gray hair and glasses. He has a kind look in his eyes.
The detail of the wood grain in the old tree stump is incredible. Geppetto's brown shoe with a golden buckle can be seen in this picture.
Here's a view of the tree limb that will be carved into the shape of Pinocchio. There are green leaves at the end of the branches.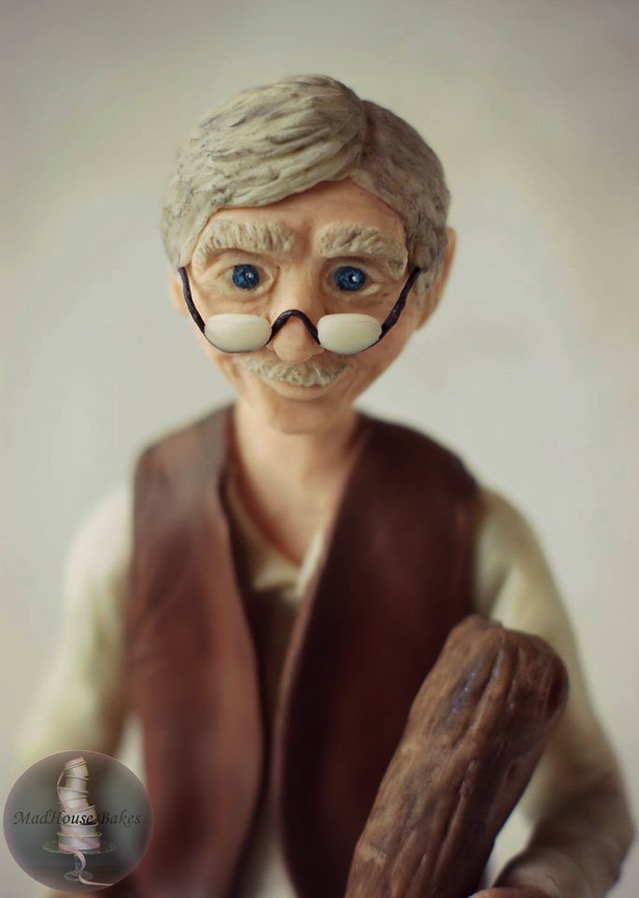 Here's a good view of Geppetto's face. His blue eyes, eye brows, mustache, and hair can be seen in detail here.
Geppetto is wearing dark brown pants, a white shirt and a brown vest. He has white socks and brown shoes with gold buckles.
Here's this Pinocchio cake from a slightly different angle.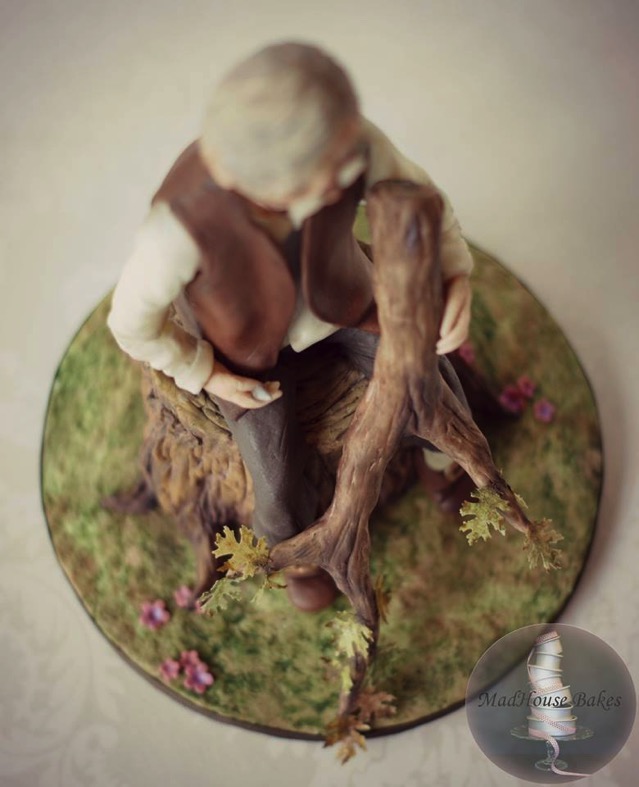 Here's a view from the top of Geppetto.
Here's an in progress picture of Geppetto.
Here's an in progress picture of the tree trunk cake.