Baby Minnie Mouse Cookies
These Baby Minnie Mouse birthday cookies are adorable. Minnie is wearing a pink onesie and has a pink bow is her hair. She has such a cute look on her face.
These wonderful cookies were made by Glazur Bakery.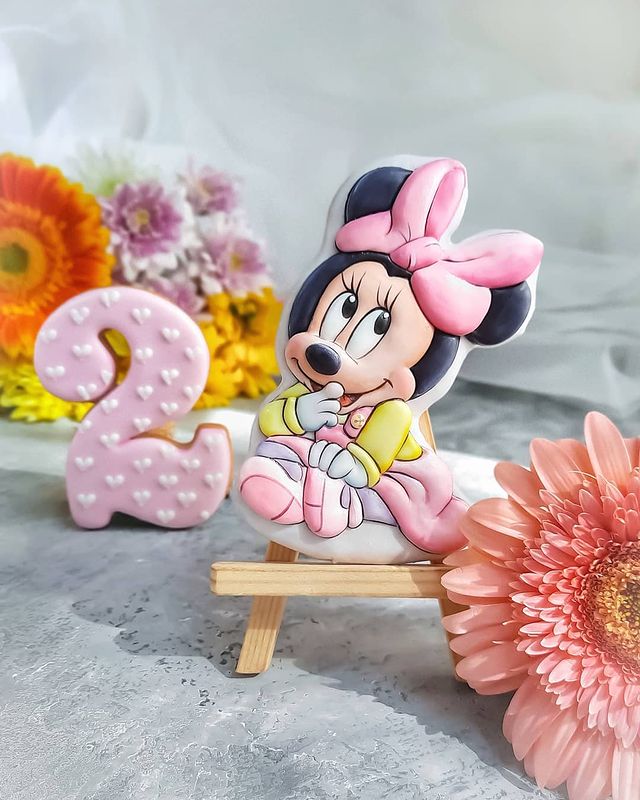 Her eyes are both looking up and to one side to add to the cuteness of her face. There is a pink number 2 cookie beside her. It is filled with small white hearts.
This Baby Minnie Mouse cookie shows her in another pose. Notice how the pupils of her eyes are both at the bottom and pointed in the same direction on this cookie. She also has a nice smile on her face.
I like the way her ears and face have white lines to show light reflecting off. If you notice carefully, you can see the same lines on her arms, legs, and feet.
Also take a look at these splendidMinnie Mouse Cakes and Cookies.