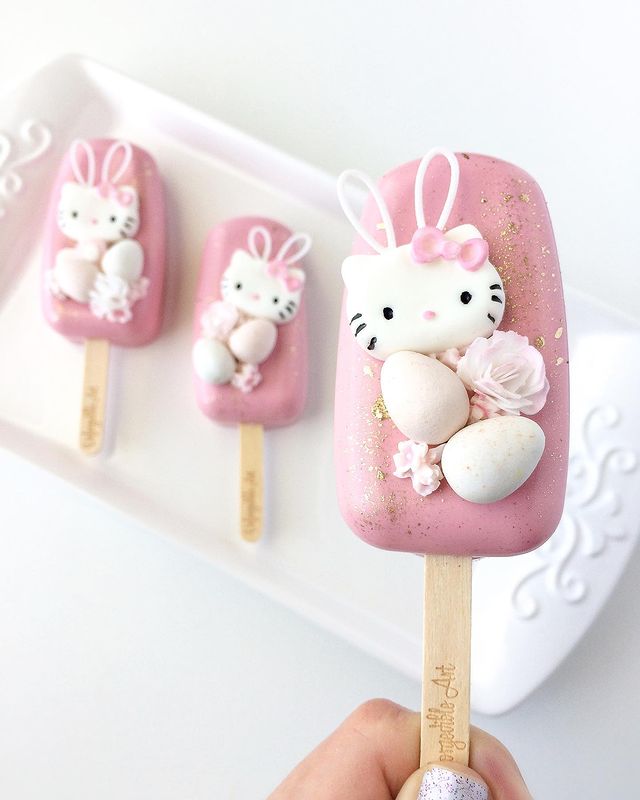 Cute Hello Kitty Easter Cakesicles
These cute Hello Kitty Easter Cakesicles are pink and white and feature her wearing bunny ears and holding easter eggs.
These wonderful cakesicles were made by Unforgedible_art.
Firstly, wafer paper was used to make the bunny ears. The flowers are rolled.
Secondly, Cadbury mini eggs are used as the eggs and are attached below her head.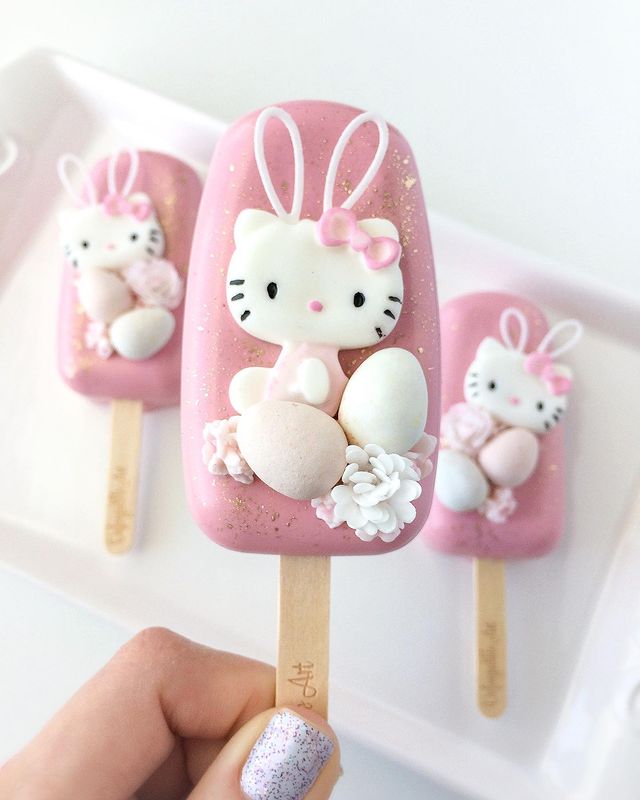 In addition, I like the way everything is light pink and white. It makes them look cute and dainty.
Furthermore, the pink bow in her hair matches the pink color of the cakesicle.
In addition, if you look carefully you can see glitter behind Hello Kitty on this cakesicle.