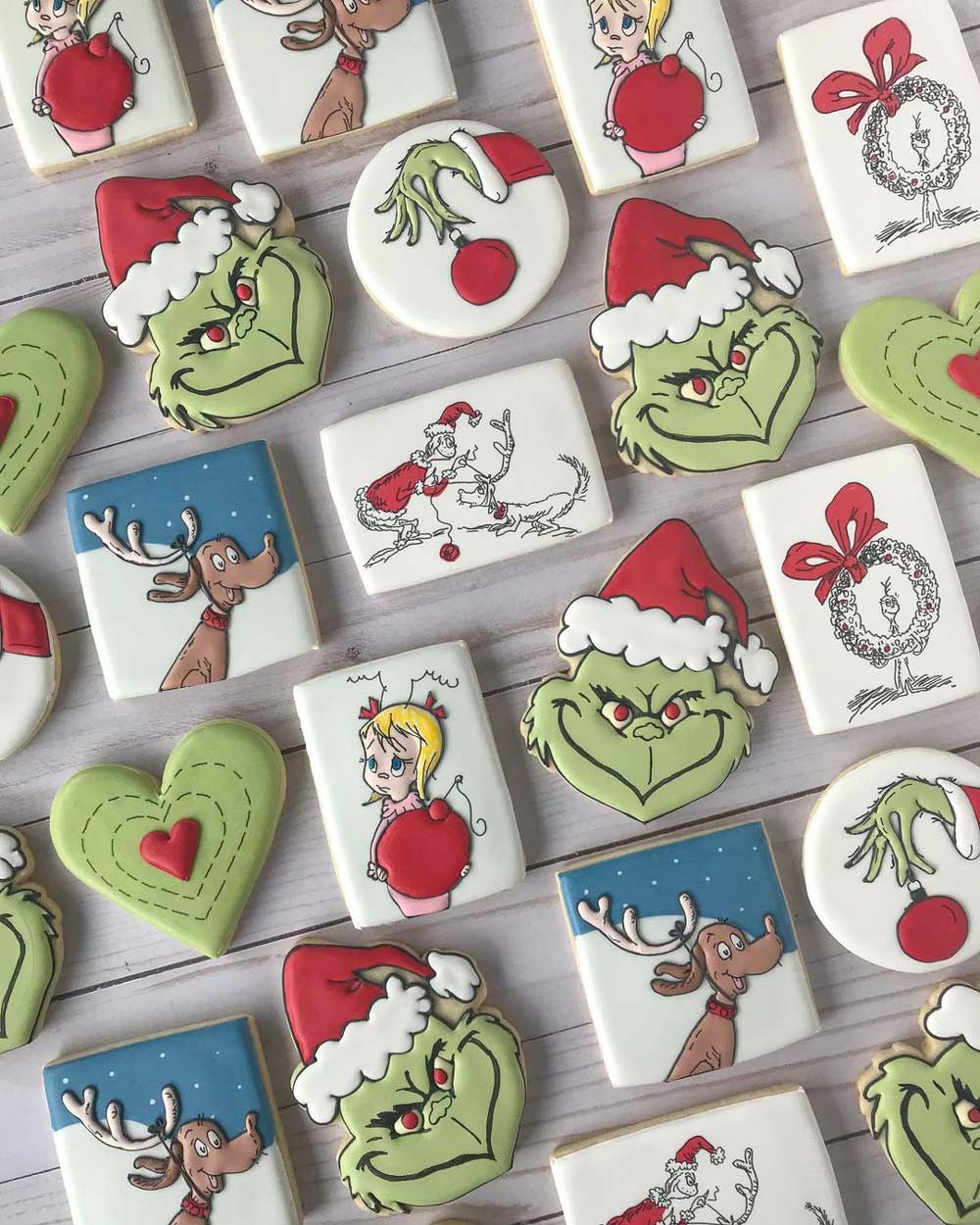 These How the Grinch Stole Christmas sketched cookies are a nice mixture of fine detailed sketched cookies and royal icing shaped cookies.
These wonderful cookies were made by Sugar Cookie Sisters.
A nice Grinch cookie uses green royal icing for his face. White and red royal icing were used to make his Santa hat. Cartoon details were added using black lines.
Also, another round cookie has the Grinch's hand holding a red Christmas ornament.
In addition another royal icing cookie has Cindy-Lou Who standing behind a red Christmas ornament.
Moreover a green heart shaped cookie has a tiny red heart in the middle with 2 size lines expanding out. It nicely represents the Grinch's heart being 2 sizes too small.
And it shows the ability to grow 3 sizes that day.
"And what happened, then? Well, in Whoville they say – that the Grinch's small heart grew three sizes that day. And then – the true meaning of Christmas came through, and the Grinch found the strength of ten Grinches, plus two!"
The primary colors on the cookies are green, red, and white and tie the cookies together nicely.
In addition, several Grinch cookies have detailed sketches of the Grinch and Max and the Grinch inside a reef on another cookie.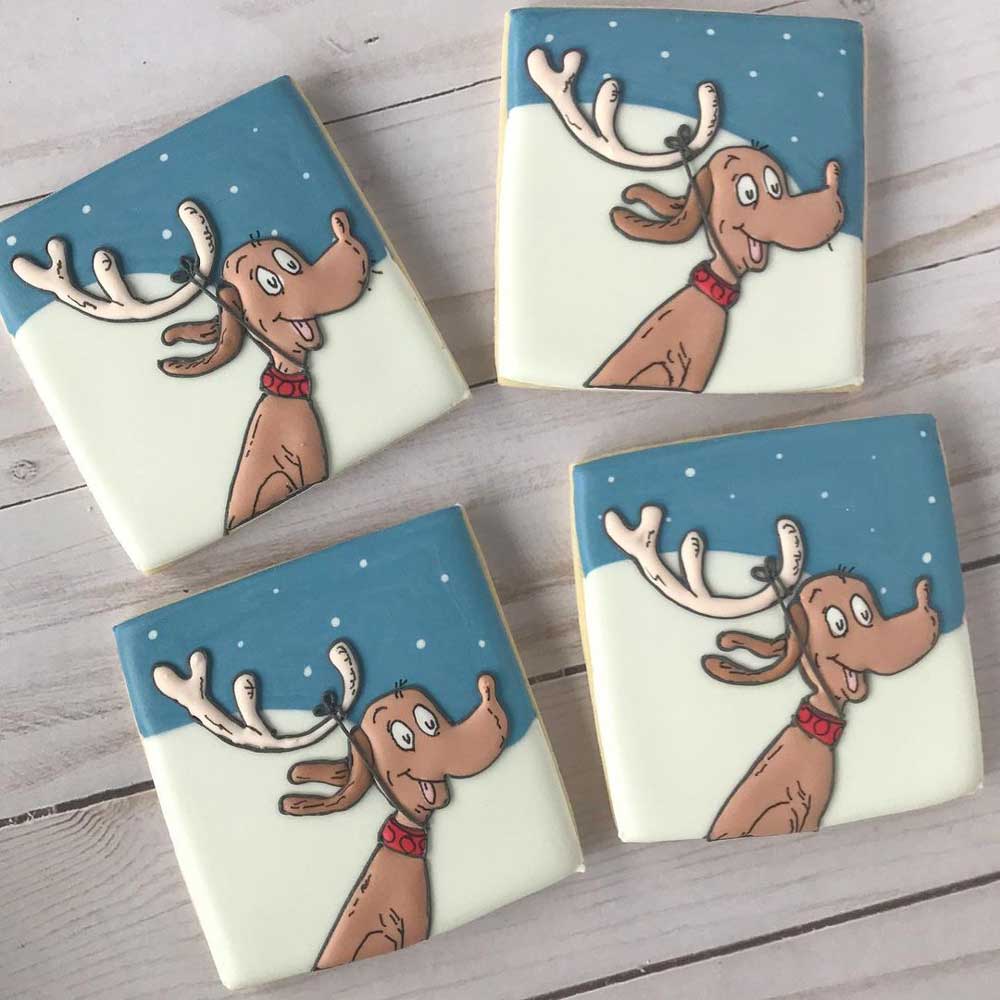 Also, these Max the dog cookies have a nice snow background with white snow on the bottom and a blue sky with snowflakes on the top. The red collar on Max's collar and the white background tie them to the rest of the cookies.
Moreover, Max is piped as an additional layer of royal icing on top. Cartoon detail lines were added to him and his horns.
Also take a look at these wonderful How the Grinch Stole Christmas Cakes and Cookies.
Grinch and Max 1st Birthday cookies
A Cup of Coffee, Cookies, and Grinch