This Santa's Workshop Gingerbread cookie set features Santa Claus or as he is known in Russia as Grandfather Frost or Red Moroz. His granddaughter Snegurochka, also called Snow Maiden is beside him.
These wonderful cookies were made by Glazur Bakery.
This Santa has a long beard and he is wearing a warm fur coat and has a staff to help him walk across snowdrifts.
Santa's helpers are forest animals. A bear is wrapping a present. A rabbit is decorating the Christmas tree. Another bear is painting a toy car. A fox is helping load presents into a red bag. Each animal is its own cookie.
The Christmas tree is a cookie and the world globe is a cookie.
Here's a close-up of Red Moroz in his red fur coat.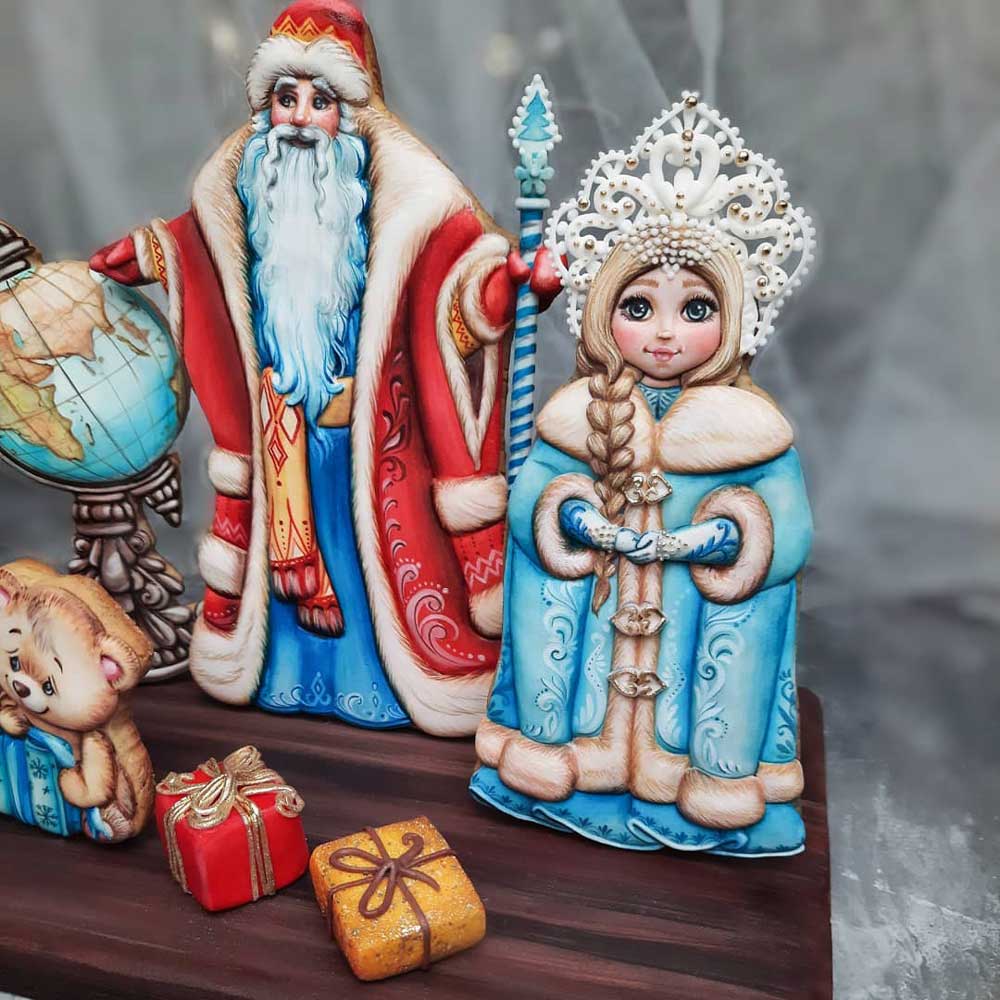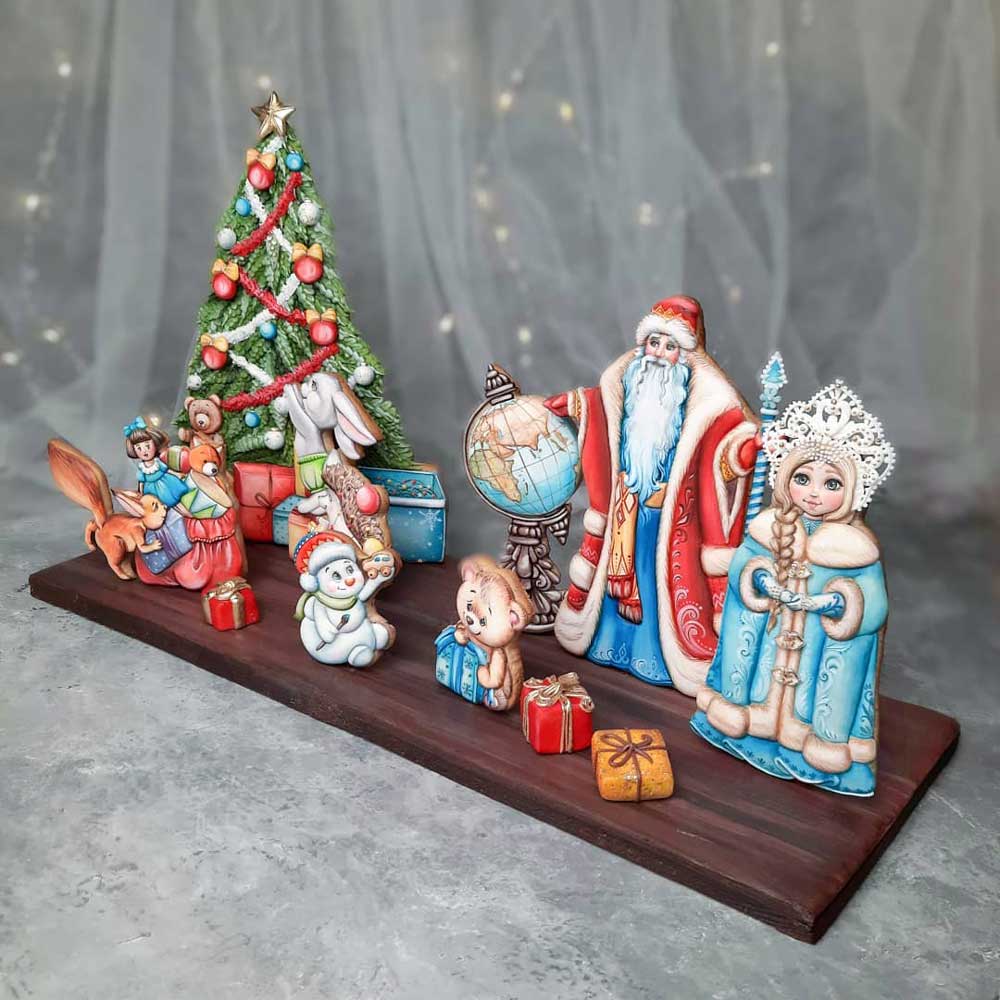 Also take a look at these Christmas cakes and cookies.