If your favorite childhood fairytale was Hansel and Gretel or if you've ever wondered what it would be like to live in a gingerbread house, you have to go to Walt Disney World's Grand Floridian during the Christmas season and see their two story tall, life sized gingerbread house. The chimney even puts out smoke.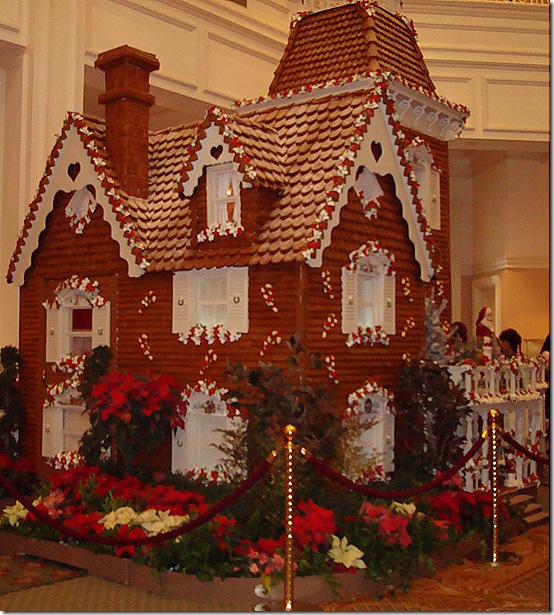 This gingerbread house sits on the bottom floor of the Grand Floridian in the main lobby and reaches to the base of the top floor. The roof is gingerbread shingles that are covered with powdered sugar snow and the walls are gingerbread boards. The house is decorated with edible poinsettias and chocolate candy canes. Inside the house is a store which sells gingerbread.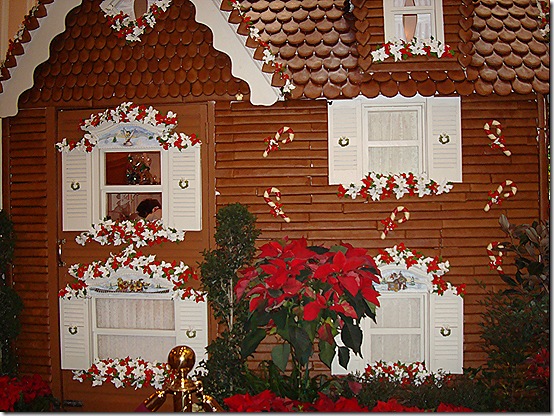 Above each window is a beautiful hand painted winter scene featuring a Disney character decked out in their Christmas clothes.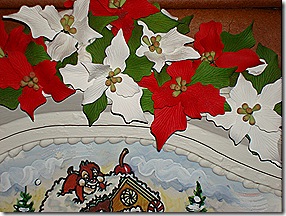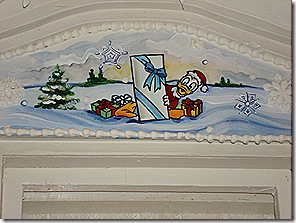 The front porch is overflowing with objects ranging from chocolate Santas and snowmen to couches decorated with a Mickey Mouse pattern.
This is a carved chocolate Santa laden with a bag of presents.
This is a chocolate bench that looks like it was painted.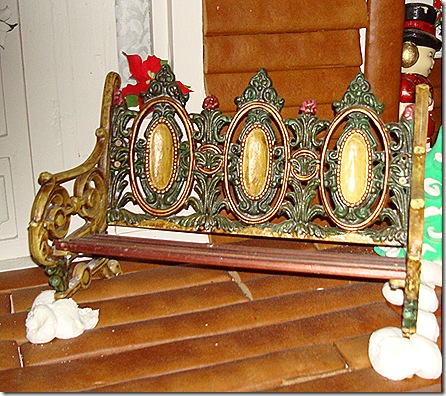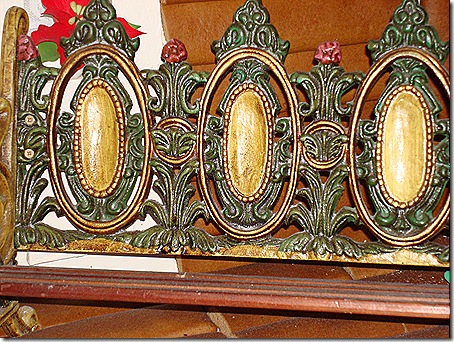 This amazing couch is completely edible; the layer of detail is amazing.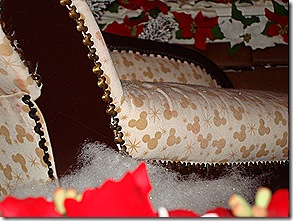 On top of the gingerbread house are a various figures and a hidden Christmas Tree.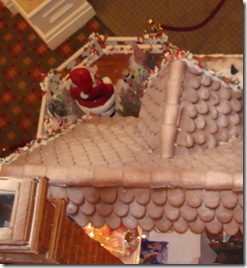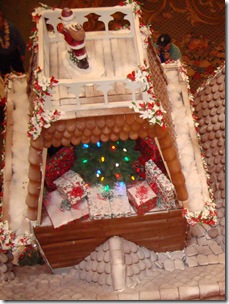 You may also enjoy this fabulous Disney Christmas Chocolate Carousel.
Also, check out these splendid Gingerbread works of art.