Have you ever wondered what Santa's Workshop looks like? Each year, Disney recreates Santa's Workshop with gingerbread, chocolate and sugar.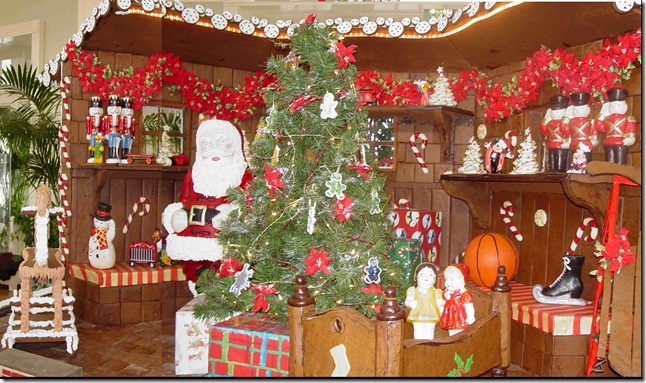 The walls and floors of the workshop are made of gingerbread. The detail on the toys, which are edible, is amazing.
Also, check out these wonderful Christmas Cakes and Cookies.