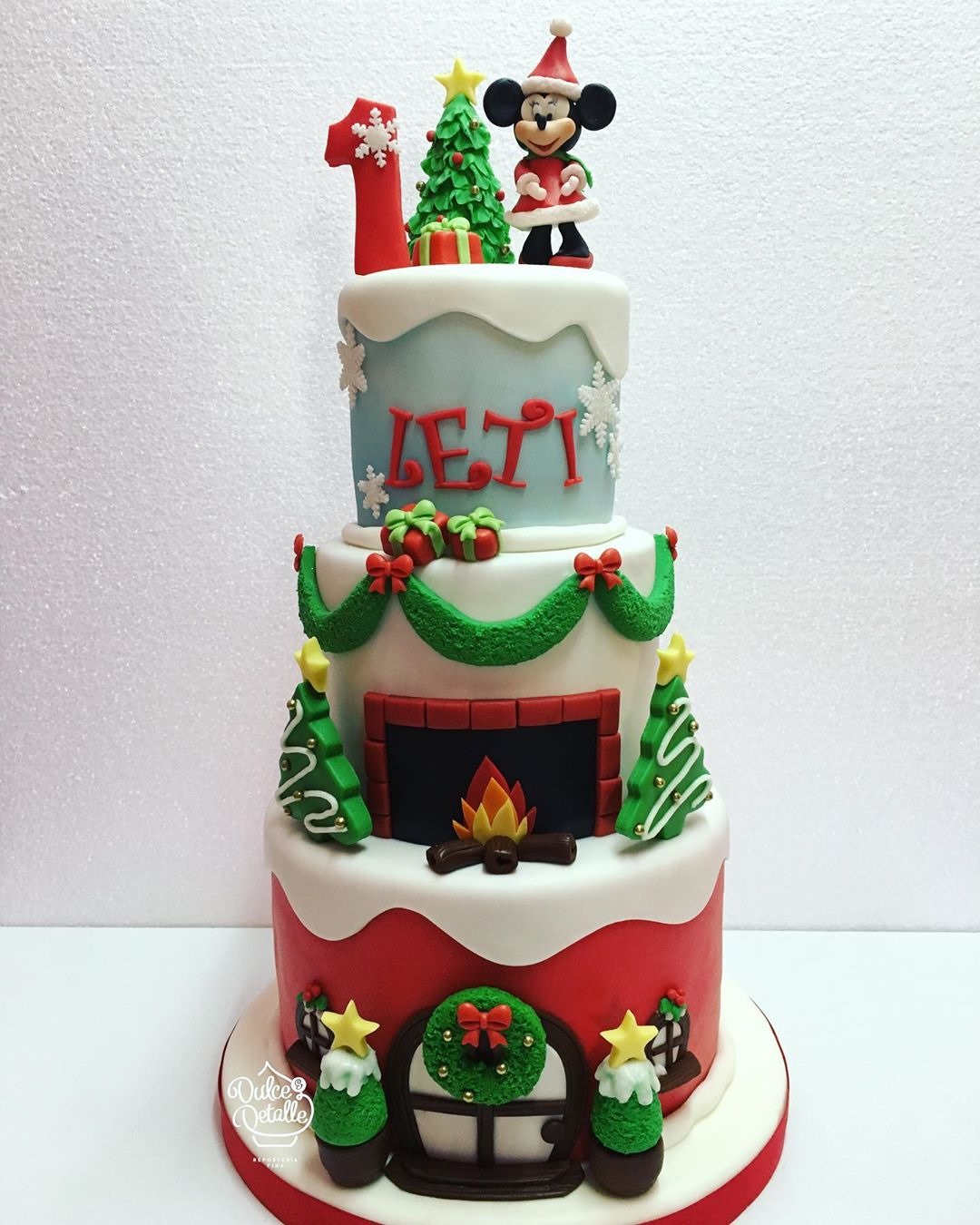 This adorable Christmas Themed Minnie Mouse 1st Birthday Cake was made by Dulce & Detalle. It shows Minnie Mouse's house decorated for Christmas.
The first layer of this cake is the front door to Minnie Mouse's house. There is a wreath on the front door. The two trees, one on each side of the door, have golden stars on top. The second layer has a fireplace with a roaring fire and two Christmas trees.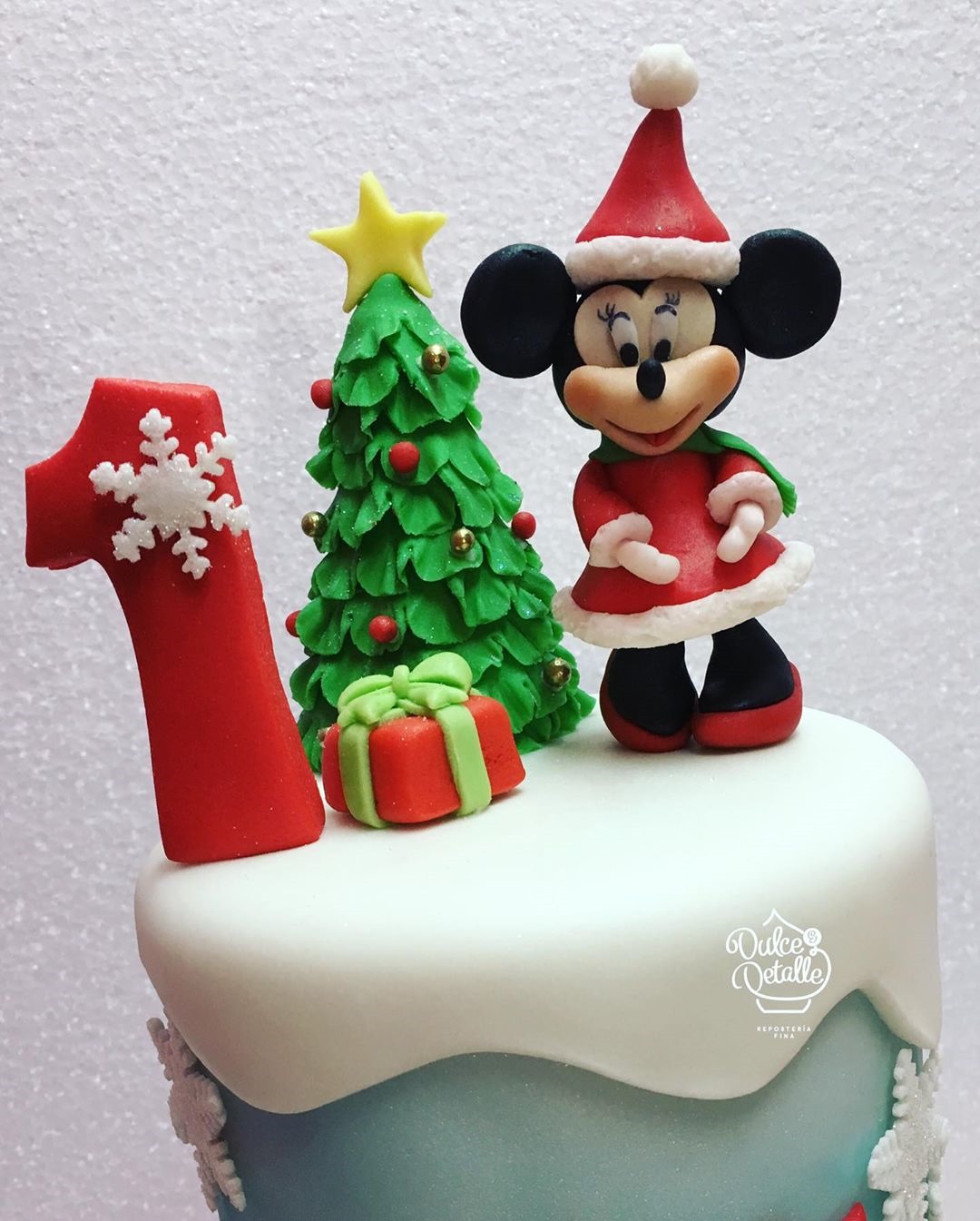 The top layer has Minnie Mouse wearing a Santa dress and hat. There is a Christmas Tree with a present under it. There is a red number one with a snowflake on it.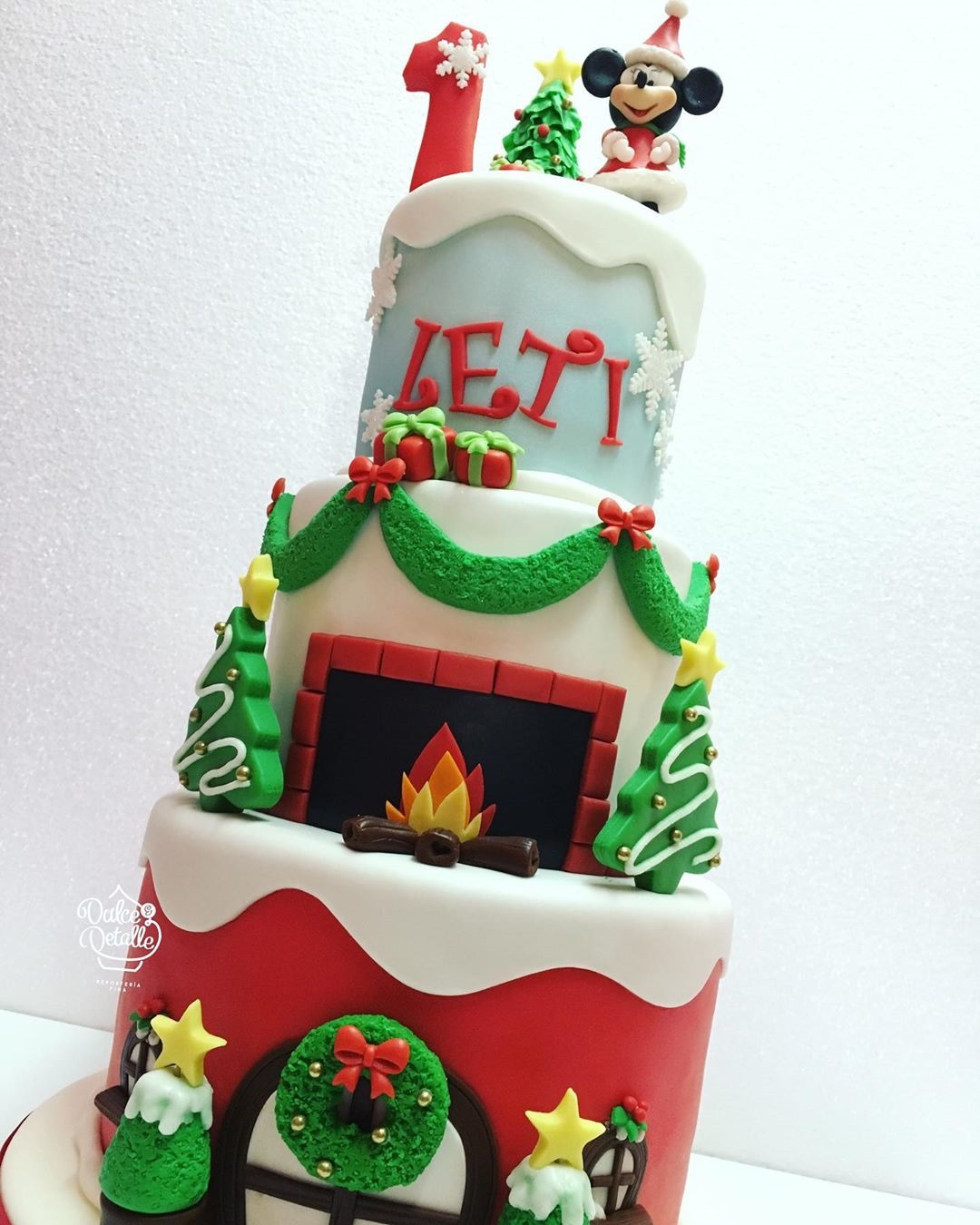 This is such an adorable 1st birthday cake.
In addition take a look at these terrific Disney Christmas CakesandDisney Christmas Cookies
Also, check out these wonderful Christmas Cakes and Cookies.