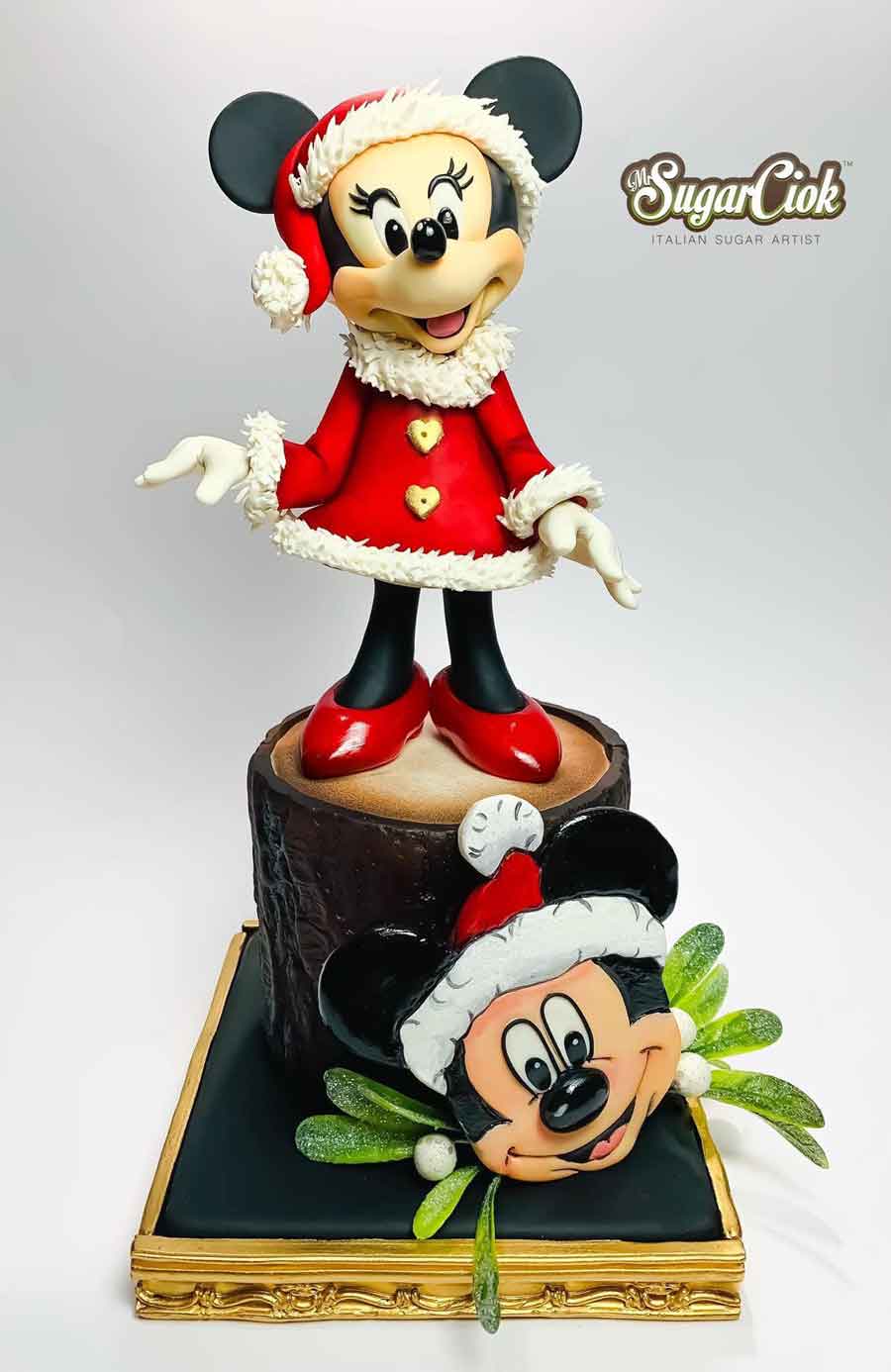 Minnie and Mickey Mouse christmas Cake
This festive Mickey and Minnie Mouse Christmas Cake features a fondant Minnie figure standing on top of a log that is made of cake.
This wonderful cake was made by Sugar Ciok.
Mickey's smiling face is in front of the log. Fondant Mistle-toe is behind him. His face is a separate piece of fondant. He is wearing a red Santa hat to match Minnie's red Sant hat and red dress.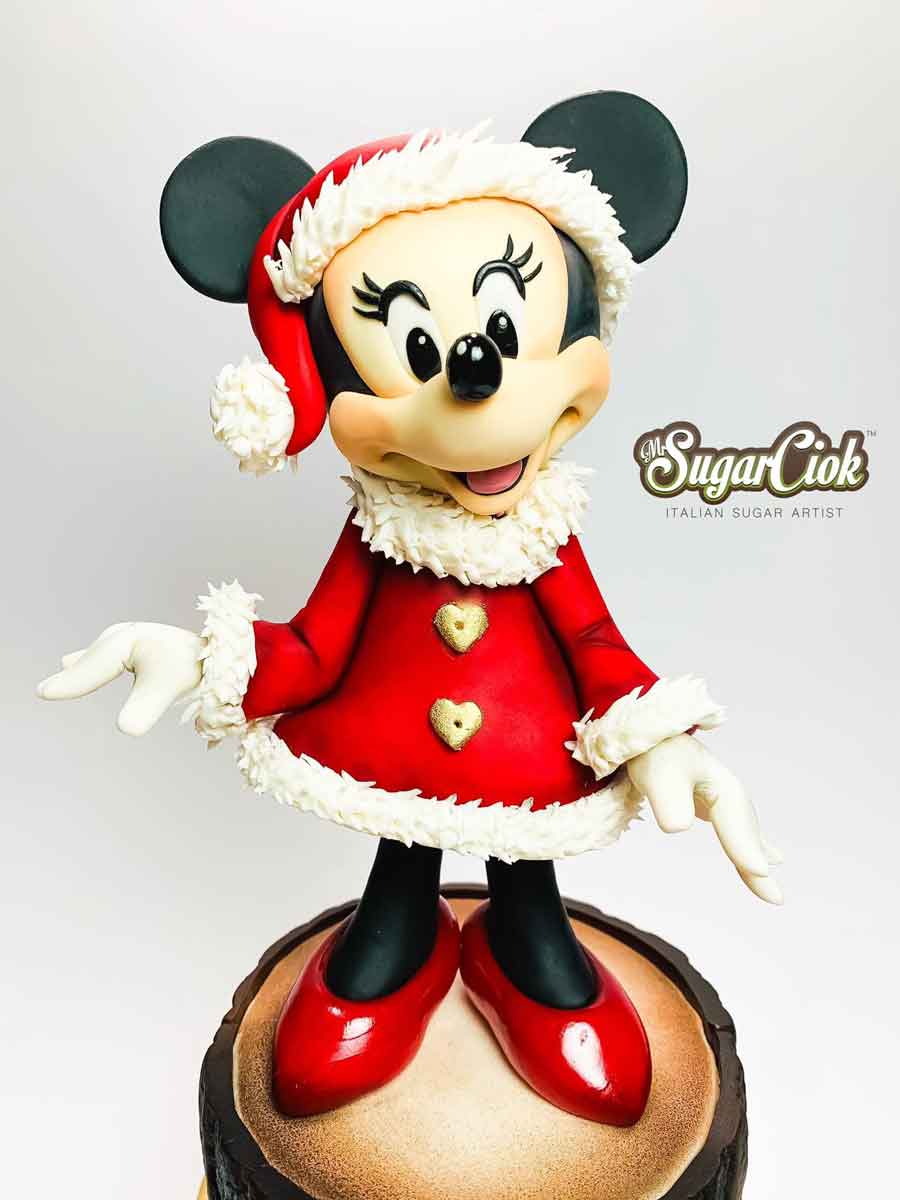 Minnie Mouse Christmas Cake topper
Minnie is wearing a red dress and a red Santa hat and red shoes. The gold heart shaped buttons on front are a cute addition. The face looks just like her. It is difficult to make Minnie and Mickey look correct and this baker did a terrific job.
In addition, take a look at these terrific Disney Christmas Cakes and Disney Christmas Cookies.