Santa Claus Gingerbread Cookies
These cute Santa Claus gingerbread cookies are fully iced with royal icing and Santa's face is on one cookie. The second cookie has a reindeer face.
In addition, on a third cookie, a cow's horns are red and white striped. Lastly, there is a red cookie with snowflakes and a holiday greeting.
These wonderful cookies were made by Gingerbread Minsk.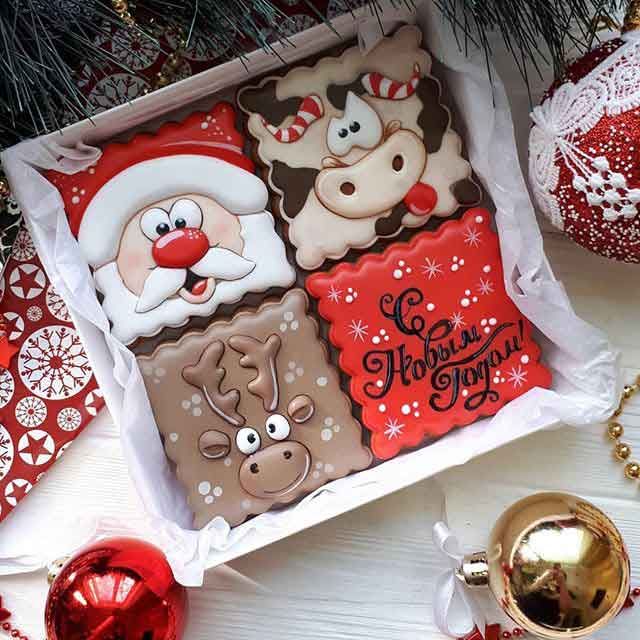 Also, check out these wonderful Christmas Cakes and Cookies.