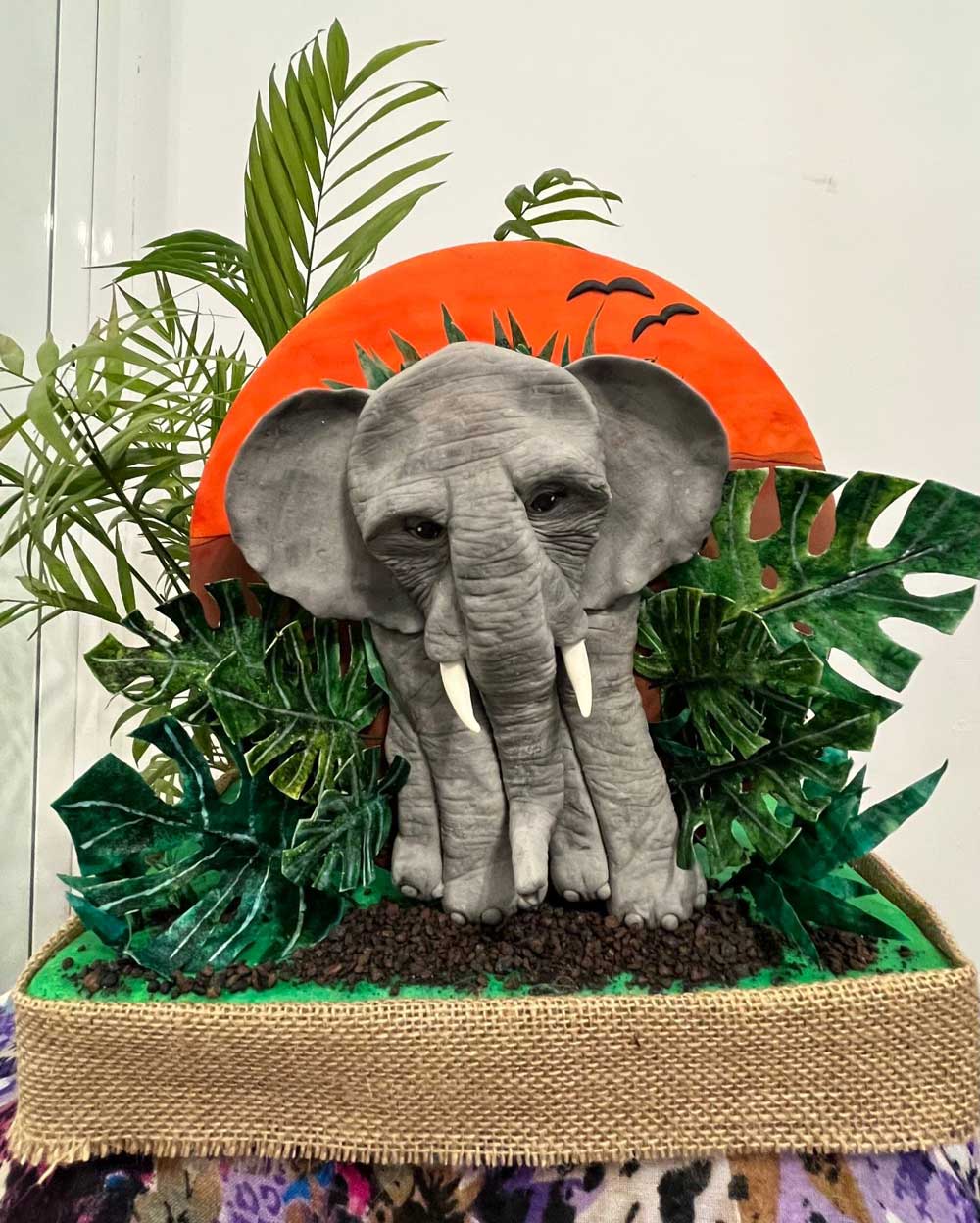 A Date With Nature Collaboration features sugar art works from 29 Artists from all over the world. The artists invite you to travel the world to amazing places or go on a wild life safari or roam in the wilderness or ferry across rivers, seas, climb hills and jump from mountains, to get a glimpse of these amazing sites through their sugar pieces. The artists were inspired by both traditional and modern art and nature for design and bold colors.This collaboration was organized by Dr RB.Sudha
This is the 1st of 4 posts about this collaboration. These posts feature only a small sampling of this terrific collaboration. Please visit A Date With Nature Collaboration to see all of these terrific creations.
This wonderful cake was made by Zuzana Vancova
Artist's description of this Elephant piece:
In this collaboration "A date with nature" I decided to make an elephant in the tropical jungle. The elephants fascinate me since I was a little girl. They are so majestic and cute. They are highly intelligent animals with complex emotions, feelings, compassion and self-awareness. In feng shui they represent strength, protection, wisdom, andgood luck. I model small elephant from sugar paste with its wrinkles and trunk up. Also, to represent tropical rainforest jungle environment, I made monstera leaves. They are so beautiful and unique. This tropical plant has glossy, vibrant green leaves that are perforated with holes. I used these leaves on my cake to give it more realistic and exotic look. I made these leaves from wafer paper and painted them with different shades of green colors. Orange deep color of sunset cannot be missed. A round cake is representing sun and its orange has great contrast with green leaves.
This wonderful cookie was made by Tatiana Amelenko
The sugar artist's description:
This is a hand-painted gingerbread with a chocolate frame. Size 18x23cm. Bears are made in the piping technique. I use AmeriColor food dyes.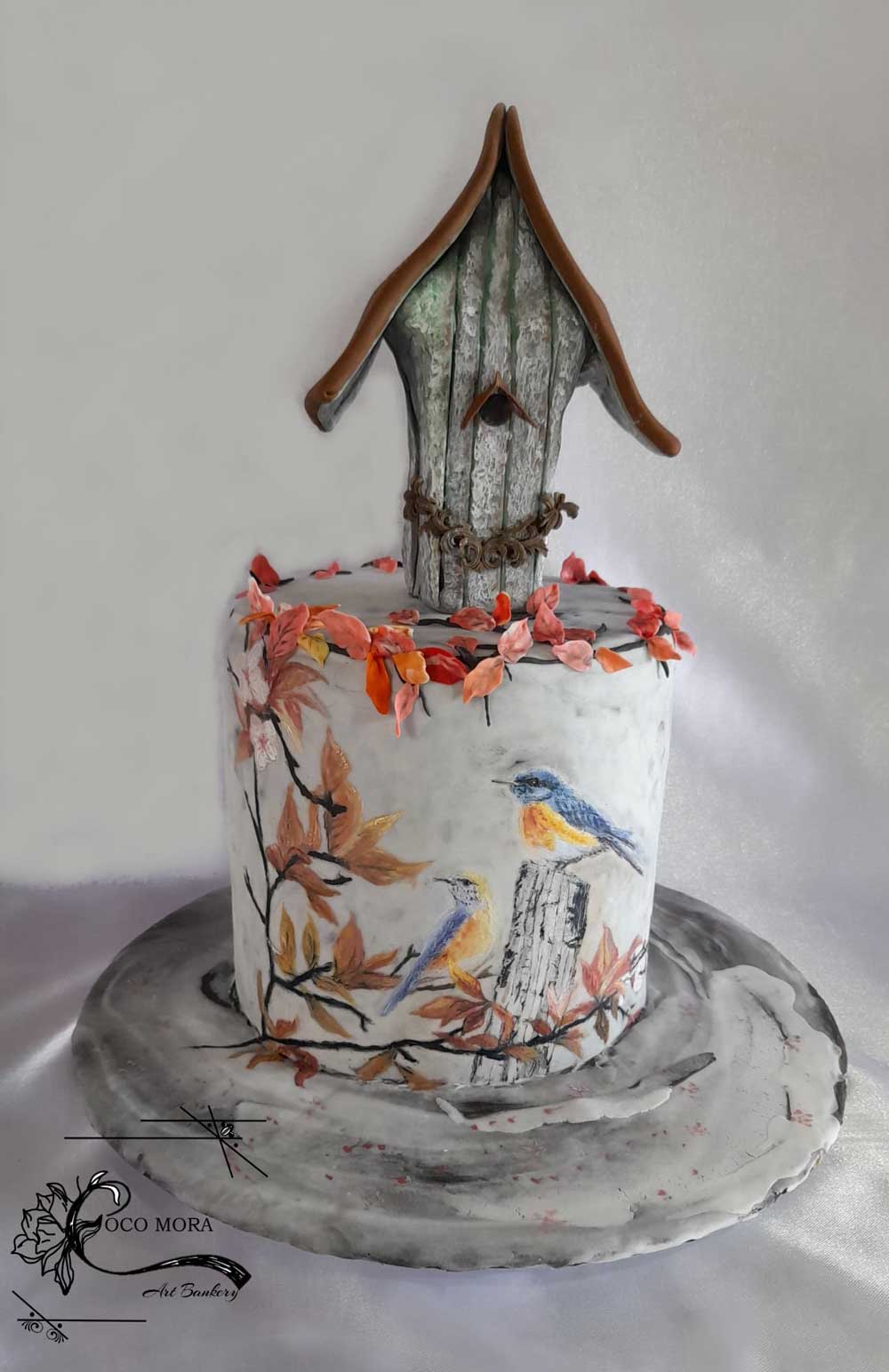 This wonderful painted bird cake was made by Carolina Lopez.
This wonderful cookie was made by Yazmin Rodriguez.
.

This wonderful piece was made by Sylvia Vazquez
Sugar Artist's description of this piece:
My piece is a lion painted on fondant with edible paints with small leaves that adorn its surroundings, crown just like the king of the jungle.