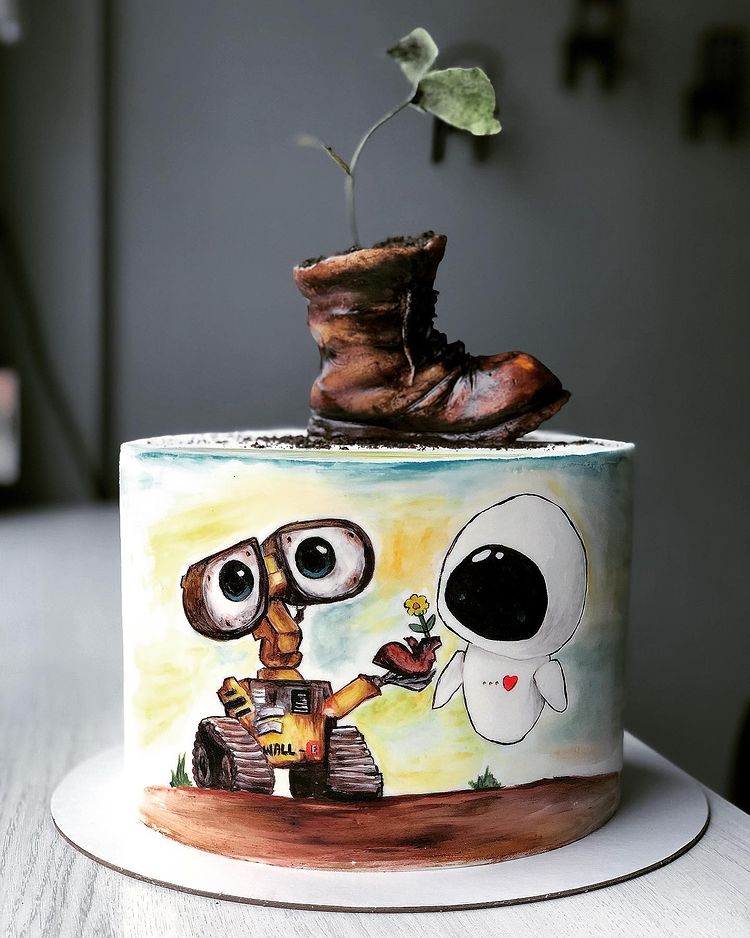 This hand-painted WALL-E & EVE cake shows WALL-E giving the boot with a yellow flower to EVE. She has a red heart on her chest. A fondant version of the boot with the plant is on the top of the cake. Oreo crumbs are on the cake around the boot.
This wonderful cake was made by Amirova Valeria.
The brown dirt is painted as a background beneath the robots. The sky is painted a mixture of yellow and blue.
For more WALL-E cakes and cookies: