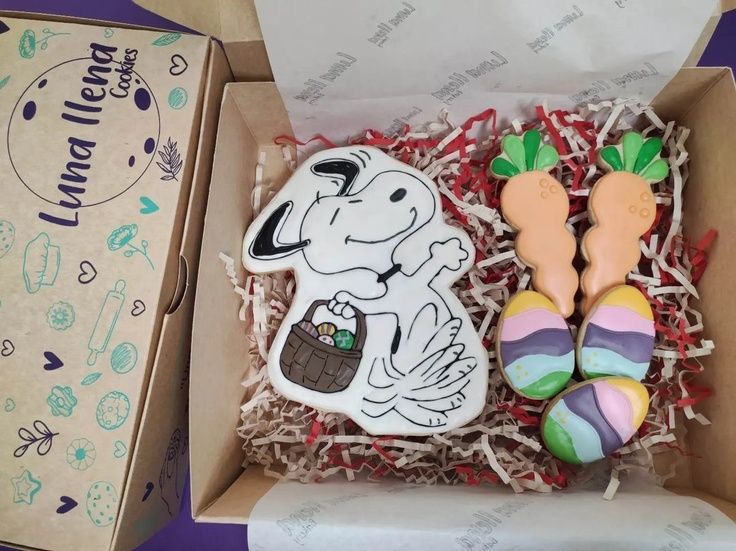 This cute Easter Beagle Cookie Box was made by Luna llena Cookies. The cookie box contains six cookies – three multicolored Easter egg cookies, two carrot cookies and of course, a delightful cookie of Snoopy as the Easter Beagle. The likeness of Snoopy is wonderful. He has giant smile and is dancing happily. In one hand he has a wicked Easter basket with four hand painted Easter eggs in it.
This is the first time I've featured the Easter Beagle, but I've featured Snoopy dozens of times. Here are three of my favorites:
This gorgeous Snoopy and Woodstock Cake features him playing the piano and would be perfect for Schroeder's birthday.
This lovely Snoopy Cookies features him smiling and laughing. Like Sgt. Pepper's Lonely Hearts Club Band, these cookies are guaranteed to raise a smile.
These terrific Snoopy Cupcakes feature six different bright and colorful designs.