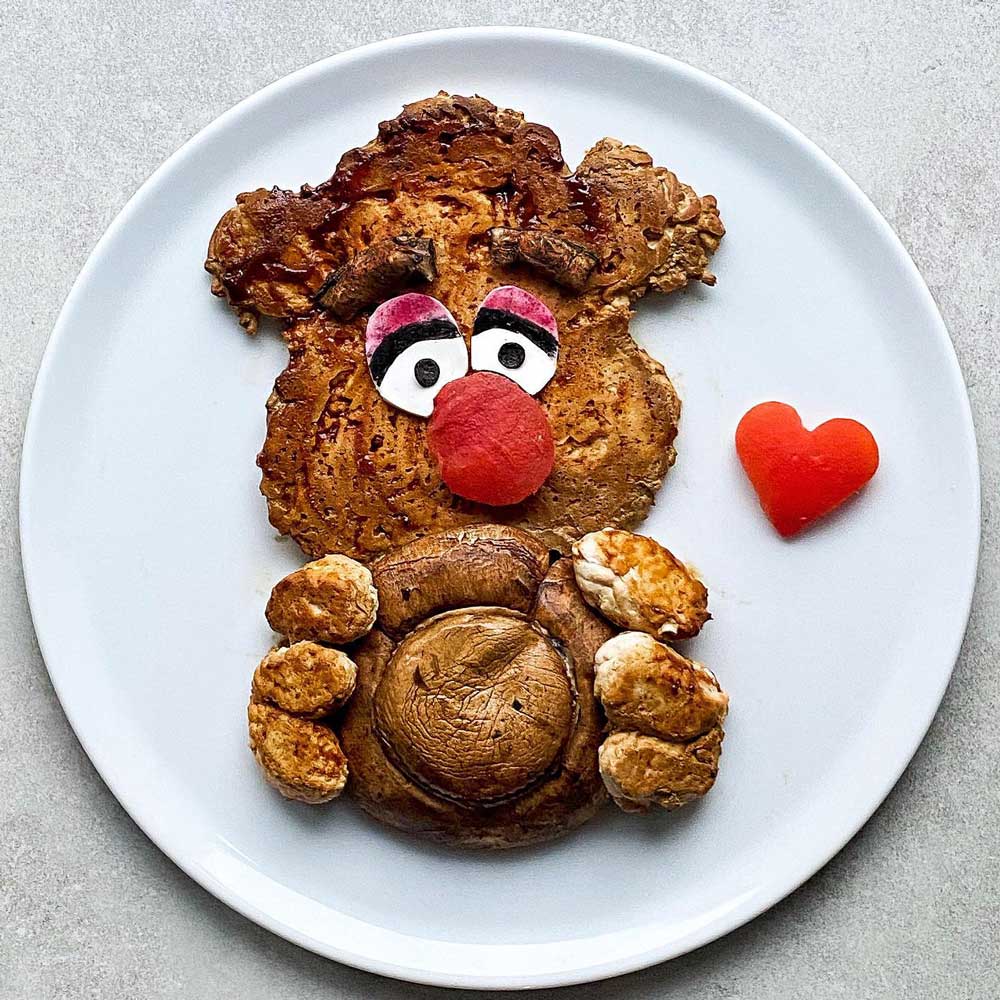 This Fozzie Bear Food Art is an image of him made from baked bread pastry filled with chopped chicken cutlet, mushroom, tomato, and cheese. His eye were made using pieces of egg white and nori seaweed.
This wonderful food art was made by Agata Cute Food.
Also take a look at these Muppets cakes and cookies:
Muppets with fondant figures of Fozzie Bear, Miss Piggy, and Kermit the Frog.