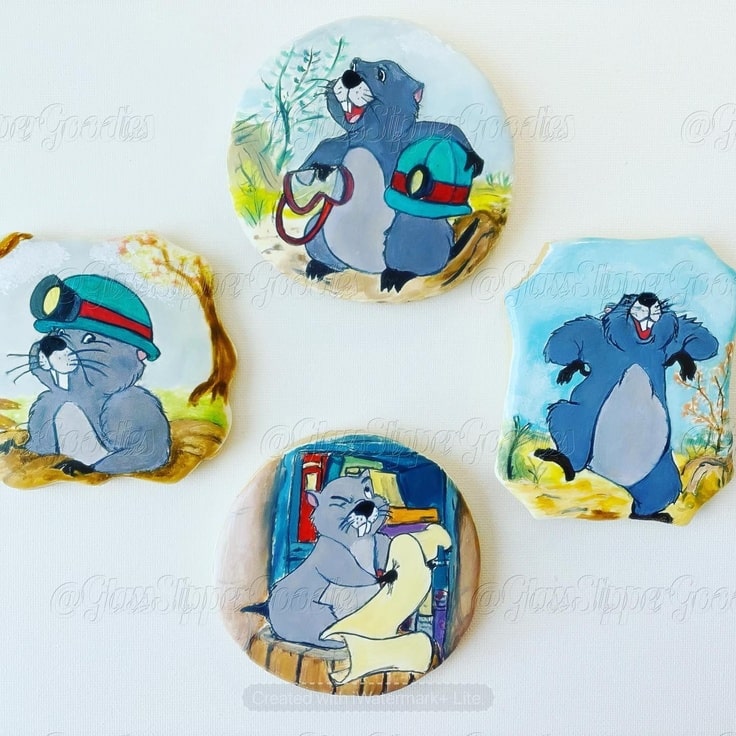 This lovely hand painted Gopher Cookies were made by Glass Slipper Goodies. There are four different designs.
Holding his hard hat and goggles
Walking with his arms bent and one leg off the ground
Here he is making a list and checking it twice. I really like the way he is squinting with one eye.
Wearing his hard hat and coming out from a freshly dug hole.
The only thing missing from this delightful set is Gopher falling in one on his holes while calling out his signature catchphrase – 'I'm not in the book, you know".
This is such a fun set of cookies!
Planning a Winnie the Pooh party? Check these out, they're sweeter than hunny.
Winnie The Pooh Chocolate Easter Egg