Winnie The Pooh & Piglet Birthday Cake
This adorable Winnie the Pooh and Piglet Birthday Cake was made by Duchess Cakes and Bakes. This cute cake looks like a tree stump. Pooh is sitting on top of the stump and Piglet is sitting in front of it. There are birthday presents, balloons, hunny pots and mushrooms on the top of the stump as well. Since there's hunny, there are also honey bees. The stump is decorate for the party and there are more honey bees flying around. Beside Piglet is another birthday present and more mushrooms. In the very front is the child's name made with blue and gold letters. This is such a cute cake.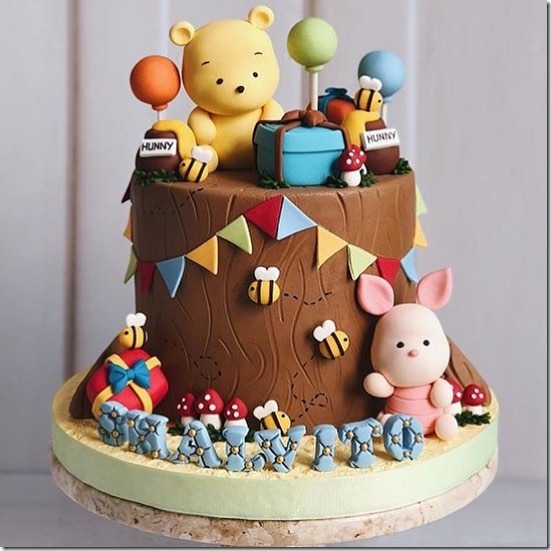 Planning a Winnie the Pooh Birthday Party? Check out these wonderful Winnie The Pooh Cake Ideas.