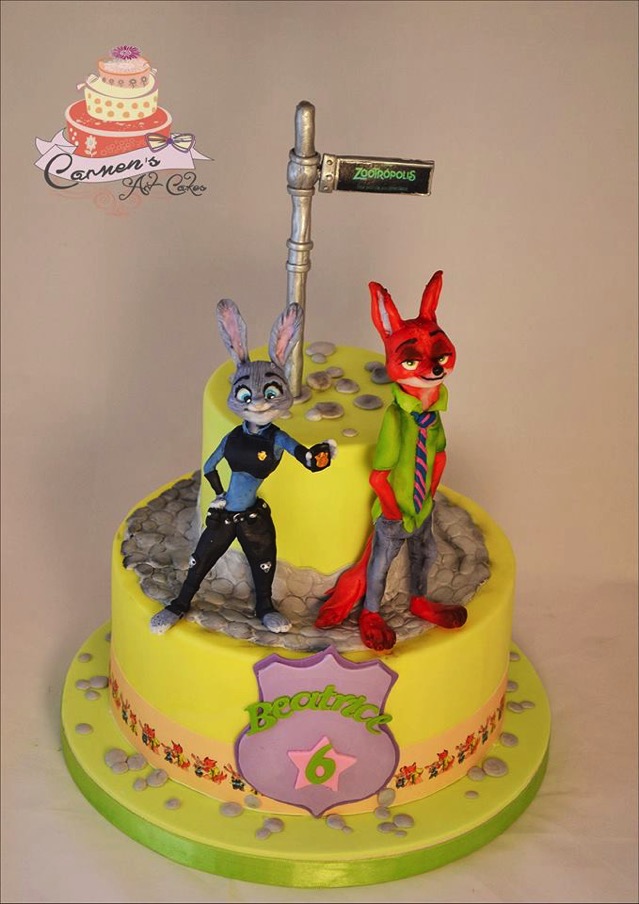 This superb Zootopia Cake features officer Judy Hopps, the first bunny police office in Zootopia standing beside a Zootropolis street sign. She is holding out her badge for all to see.
Disney renamed Zootopia Zootropolis in the United Kingdom.
Nick Wilde the fox is standing beside Judy. He has his hands in his pockets.
There is a police badge on the side of the cake with the birthday name and age.
This wonderful cake was made by Carmen Iordache.
I really liked the way Judy and Nick started reluctantly working together and became friends by the end of the movie.
Judy and Nick both became more than they were stereotyped to be.