Winnie the Pooh 1st Birthday Cake
This cute Winnie the Pooh 1st birthday cake features Pooh, Eeyore, Tigger, and Piglet.
This wonderful cake was made by Best Patisserie.
I like the way each tier is dedicated to a particular character. Each character looks like it may be a cookie.
Firstly Piglet is on top of the cake holding a teddy bear and standing beside a number one. The number one has a bee on top.
Secondly Tigger is in front of the top tier of the cake. This orange tier matches him. Bees are around him.
Thirdly, Eeyore is on the second tier of the cake. This blue tier matches him. and bees are on either side of him.
Fourthly, Pooh is on the bottom tier of the cake. This yellow tier matches him and bees are around him.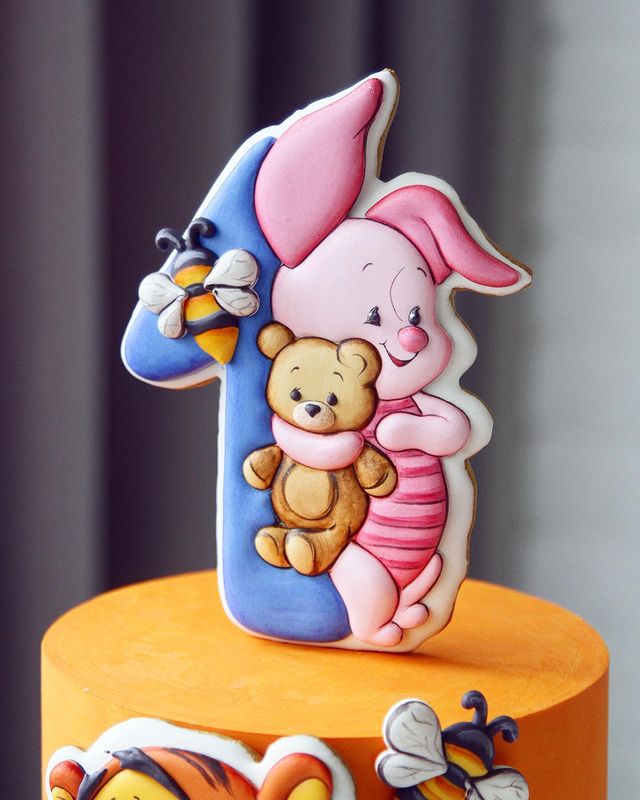 Here's a close-up of this Piglet cookie.